Germany freelance visa is one of the most in-demand visa types. Freelancing is becoming an ever-growing profession recently. Germany offers freelance visa for these professionals to come and work in their country. Germany is the land of opportunity. So if you know how to work it is a fantastic place to move to. Freelancers can earn a good income in Germany.

Also, learn about:
What is Germany freelance visa?
Germany freelance visa allows the artists and the self-employed to come and work in Germany. You can work with different startups, businesses or individuals on need-based contracts somehow similar to part-time. Mostly on a freelance visa, you can work in professions, such as web programming, accounting, writing, marketing and Graphic designing etc.
Do I need a Germany freelance visa?
You do not need this visa if you are a citizen of countries that are in Schengen states. You can easily come to Germany but upon arrival, you will need a Freelancer Residence Permit.
You will need a visa if you are a citizen of a non-European state. And your country does not have visa liberalization with Schengen states.
Types of Germany Freelance Visa
There are two types of freelancer visas in Germany:
This is for artists but for those who are planning to reside in Berlin and cannot stay in other cities in Germany. The Artist Freelance Visa usually involves the profession has to be related to "art" or journalism.
If it is not sure that whether your freelance profession falls under the Artist Freelance Visa category or not, then your application will be sent to the Federal Employment Agency. And it will take up to three months to review everything.
The Work Freelance Visa is for other fields except for the artists. The work freelance visa is always sent to the Federal Employment Agency to be reviewed and usually takes up to three months or more to process your visa application.
Freelance visa requirements
The documents required for freelancing visa are:
Get a visa application form and fill it carefully.
A valid passport.
Two biometric photographs
Rental contract for accommodation you will be staying at.
Travel Insurance and Health Insurance.
Recommendation letters from previous employers
Write a cover letter, it should be very specific. You have to prove your experience in the field and why you wish to work as a freelancer in Germany. You should convince the embassy why should German authorities issue a visa to you.
Make a portfolio of your previous work. At least 6 of the previous freelance work in a related profession. Bring it in Printed form.
Certificates of all the earlier education.
Bank statement which must prove that you have enough money to cover your living and freelancing costs
If you are older than 45 a proof of an adequate pension plan.
You need to obtain letters of commitments from future employers. Send at least two of them. These letters must clearly show their intent to work with you when you go to Germany. You can find potential employers online or through apps.
Make a sheet of Financing Plan that contains detail of your budget. It should contain how much money you have and your plan to spend it. This is only a prediction so just fill it in with numbers that you expect to spend and earn.
A form of Capital Budget to explain what capital you have to start your business.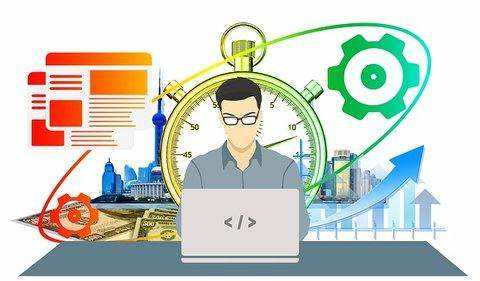 How can I get a freelance visa?
In order to get a freelance visa follow the following steps:

You must have clients in Germany. If you do not have clients your visa will no approve. Other possible option could be 'local economic interest'. If there is local interest then you can convince the visa officer.
There is a difference between self-employed and freelancer. Make sure you are applying for the right visa.
You have to first find accommodation in Germany. You need to find a place that you will live in. When you move to Germany you have to register that place within two weeks of moving.
Book an appointment at the embassy in your home country for the visa.
Fill the online application form with correct information very carefully.
Gather the required documents for a Germany freelance Visa.
On the day of the interview take all the required documents to attend the interview.
Pay your visa fee.
Give an interview and then wait for the approval.
Germany freelance visa restrictions
To work as a freelancer in Germany, you should have understood the legal regulations for self-employment of Germany. You can work as self-employed if your profession falls in the category of liberal professions. Germans have acknowledged these 'Freibe Berufe' meaning liberal professions for freelancing.
The Income Tax Act of Germany (EStG) has a listing of liberal professions for the public. However, the final decision on whether a profession falls under a liberal category or not lies in the hands of the local tax office.
The Liberal professions according to EStG for freelancing are in the following fields:
Healthcare.
Law.
Tax and business counselling.
Scientific/technical.
Linguistic and information-transmitting.
Note: You cannot take a fulltime employment on this visa.
Germany freelance visa processing time
Freelance visa processing time varies depending upon your interviewer or type of your work. Sometimes a visa gets approved or rejected on the spot. Otherwise, you may have to wait for 3 months to know about visa rejection or approval.
Freelance visa falls in long-stay visa/national visa of Germany. So it is valid for more than three months. It depends on the embassy for how long your visa is granted. It is between periods of 3 months to 3 years.
The cost of a freelance visa is usually between 50-120 Euros.
After arriving in Germany
You need to carry out some steps immediately after arriving in Germany.
You must register your address in Germany as soon as possible. Register your address at the local Aliens Authority (
Ausländeramt
), the city hall (
Bezirksamt
or
Rathaus
) of the city you live in. For registration, you need the following documents: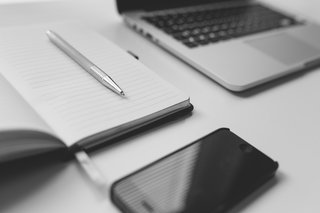 Registration from
Something to proof your identity, usually Passport
Rental contract
Sometimes a confirmation document from the landlord is required
After registration, you will be issued your registration document called "Anmeldebestätigung"
Open a bank account in Germany. You can find banks that provide service in English.
You can register at the Tax Registration Office. First, submit the Tax Number Registration Form "Fragebogen zur steuerliche Erfassung" with complete details. Then you will receive the Tax ID. This unique number will be used by you to charge your clients and by the tax, office to collect taxes from your freelance work.
Residence permit for freelancing
In the first three months of your arrival, you have to apply for a residence permit. For this fill the application and got to the Foreigner's Registration Office. To apply you need to provide a completed Application Form for a Residence Permit and supporting documents as a proof. These documents include the letter of residence confirmation issued by your landlord. That needs to be supplemented by the rental contract.
Start your freelance work. You can start by contacting the awaiting employer and also look for other places.
Frequently asked Questions
Is it possible to convert a job seeker visa to a freelance visa?
A job-seeking visa is intended for full-time employment, not freelancing. In freelancing, you are self-employed. So this depends upon the visa officer at the German embassy whether your visa can be converted or not.
Can I Covert tourist visa into freelance visa?
The Tourist visa is for touring and visiting Germany. You are not permitted to work on a tourist visa. Tourist visa usually cannot be converted to freelancing visa that is related to work. But if you meet the criteria to freelance you can be granted a freelance visa. So visit the embassy for information.
We hope this article helps you get a freelance visa for Germany.