Banking is a core part of our life, it helps us to manage our life but if you are an English speaker and living in Germany then it becomes very frustrating. We have covered you. Let's learn about German banking as well as top German banks with English service from which you can select according to your preference.
[adinserter block="1″]
Germany is one of the highly developed countries of the world. It has advanced from every aspect in the last decades. It has developed a transport system, education system, cities infrastructure, medical system. Moreover, Germany is technologically advanced. They have a stable economic system. Germany banking system is one of the key factors for its flourishing economy.
German Banking system
Germany has a three-pillar banking system. In other words, you will find all German banks categorized into three types: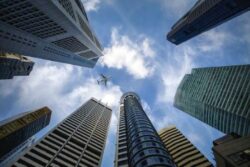 Private banks
Co-operative banks
Public saving banks
Types of banks
You can select the type according to your need and conditions:
Private banks:
These are the type of banks owned by the individual or within limited partners. These are privately owned banks.
Co-operative banks:
Co-operative banks are commercial banks which are organized on a cooperative basis. Mostly co-operative banks lend loans to people.
Public saving banks:
Public banks are financial institutes mostly held by the public sector. These are owned by the state. Mostly these banks provide services considering public interests.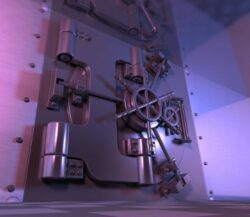 German Banks with English Service
German being house of multicultural nations has multiple languages spoken throughout the country. However German is still their official language. And is preferred over other languages. But English has also been becoming one of their widely used languages. Many companies and bank use English as a business language. And also those banks that haven't directly set English officially still use it to transact business. In short most of the German banks can use or understand English. Therefore mostly you will face no problem regarding the language barrier. As most German banks will provide English service.
[adinserter block="1″]
Top banks of Germany

To make it easier for you to find bank we have listed top banks of Germany. These German banks provide some English service. These banks and their services are listed:
Deutsche Bank
Deutsche Bank is one of the largest banks of Germany. It ranks globally in the top 50 banks of the world. It is a private bank with the largest assets. Its headquarter is in Frankfurt. And it is among go to the bank of foreigners in Germany as it provides services in English. In fact foreign students for acquiring Visa apply for a blocked account at Deutsche Bank. They have the following main features:
They have an English website
And provide you with English customer service
And they also have English speaking staff if you visit the bank.
Additionally, they provide English phone hotline
But they charge 5.90 Euros monthly maintenance fee except if you are a student your account is free of charge.
Commerz Bank
It is a private bank and comes fourth in assets in Germany. It comes on top of the list of the favoured bank among foreigners. This is because of its customer friendly services and offers. They offer the following distinct features:
You can get a free bank account but your monthly deposit should be at least 1200 Euros monthly
English speaking staff at selected branches
English online banking website
They also offer 100 Euros joining bonus (conditions apply)
[adinserter block="1″]
N26 Bank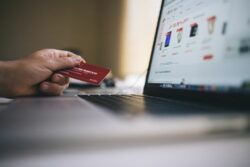 N26 (before Number 26) is an online bank without any branch. It has become a preferred choice of many English speaking customers. Most people foreigners fancy N26 compared to other banks. As it also provides services in many different languages German, English, Spanish and French. So if you are an English customer you can avail English service. It has the following features:
They offer a free bank account.
They have an English website
And they also offer English online banking app
You can withdraw money worldwide for Free
NOTE: N26 open your account if you are a member of EU countries.
Targo Bank:
Targo bank has headquarters at Düseldorff. It is chosen among the English speaking customers because it offers online service in English. Therefore a recommended choice among expats. It has the following features:
They have an English internet website so when online you can switch language from German to English.
Free Bank account but you have to deposit monthly
Free cash withdrawal (in case of ATM)

DK Bank:
DK is abbreviated as Deutsche Kredit bank. It is also an online bank. It is rated as one of the best banks by Germans and expats both. This might be because it offers very economical services. They have an easy signup process, not in English. But as it is an online service, foreigners find it easy. It has the following features:
They offer Free bank account
And they also offer free credit card
You can withdraw for free in Germany using ATM
You can withdraw money worldwide for free using Visa card
They offer various additional services. Like you can get a free football match or hockey match tickets.
[adinserter block="1″]
Comdirect Bank:
It is also an online bank. It has an application process in German but you can mostly understand it with little translation. This is preferred among foreigner because they do not have many requirements and has rather a simple process. They offer various economical services that are one of the key reason why it is preferred among expats. It has the following main features:
Free bank account
Free cash withdrawal worldwide ( in case of ATM)
They give sign up bonus of 150 Euros (certain conditions apply)
They offer a free visa credit card.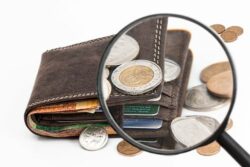 bunq Bank
It is a Dutch international online bank. It operates in European countries that use the Euro. Therefore it is available in Germany. If you are looking for an online English bank it is one of the best. It has the following features:
Being an international bank it offers English online website
They provide English customer service
And also have an English mobile app
You can withdrawal worldwide for free.
We hope this article helps you select bank of your preference.