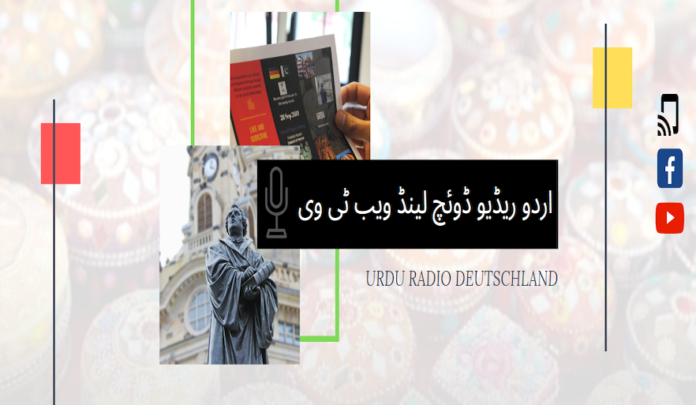 In the world of combatting entertainment channels, Germany houses the first Urdu radio media group, Urdu Radio Deutschland ​(URD) ​. URD is ​an ​entertainment group that comprises a radio-TV and a web channel. It aims to create distinctive content which ​educates and informs its viewers about the unique culture, customs, school of thought, and especially, language of Pakistan.
Thousands ​of Pakistanis inhabits Germany with a ​massive ​influx of ​passionate, ​young students and professionals in search of high-end opportunities. Pakistan is known for its cohesive society and integrated culture. The brave move of Pakistanis ​to leave their country for a better quality of life in another ​is met by extreme cultural differences, ​especially in Europe.
The loneliness and social seclusion ​that accompanies the move cultivate ​feelings of abandonment and isolation in young ​immigrants. ​​Over time​, this leads to stress, depression and a dip in performance of Urdu speakers.
To counter that, URD is ​the only one of its kind ​radio station that started with the thought of uplifting natives of Pakistan and South East Asia. URD has begun to pay homage to the rich language Urdu, being the only representative in German media, which connected Urdu speakers across the country from its unique platform into one community together.
Primarily, ​it helps Urdu speaking natives to find relativity living in Deutschland. The audience ​tunes in ​to URD and reminisces their home, Pakistan-the land of the pure. It helps the listeners combat desertedness, isolation and loneliness living in a foreign country who have come in search of better opportunities surrounded by ​ a sea of people who speak a different language.
Follow Urdu Radio Deutschland
This is achieved by the exceptional team of URD which comprises mainly the youth of Pakistan. This energetic team has come up with many projects ​revolving around ​entertainment, informative programmes, documentaries and interviews. The team has conjured many ideas to be of service to Pakistanis in Germany by working closely with Doctors, General Consulate members, Pakistani Embassy and successful Pakistani professionals living in Germany.
Pakistani students and families who can not connect with doctors or do not know how to take a problem ​to the Embassy can connect with the radio channel and receive ample information crediting to different featured ​segments ​​the radio has worked on.
URD aims to be independent and an impartial media group which provides informatory service to Urdu speakers. ​Additionally, ​URD spreads awareness about Pakistan and its tradition in Europe. It gives the needed exposure of Pakistan in Germany by covering live community events and festivals catering to mass media and local Germans. It has shown that the identity of Pakistan is building ​as ​ attested by the local positive feedback from the viewers.
In the coming years, the URD board plans on expanding to the outskirts of Germany and becoming ​ an independent company with print media generating magazines and newspapers. The board is currently aiming at gaining broadcasting frequency and satellite TV to deliver high-quality service over greater distances and to more people.