MBA in Germany can be a major key point for your success in future. Germany excels in the economy that can be the reason many choose to study MBA in Germany.  Germany has top business institutes to study at. By completing this study at Germany you get enlightened with critical aspects of business and management.
The Master of Business Administration studies in Germany is highly research-oriented. You are taught in a way that you are prepared for real-life exposure. Your critical thinking and decision-making skills are enhanced. You can study MBA in English in highly classed institute. The advantages and procedure for getting MBA degree are as follow.
Advantages of doing MBA in Germany
Low tuition and cost of living
MBA is comparably of lower cost compared to other countries like UK or USA but has the same standard of education. The cost of living is also affordable.
Germany has many globally-ranked institutions for MBA studies. These institutes have excellent infrastructure with renowned professors and staff. Apart from work students also gain practical experience through an internship. Studying from these institutes ensure future success.
If you want to study MBA in Germany you have plenty of options to select. From these options, you can select a field that matches with your interest and previous academic background.
There are many funding opportunities available for students who cannot afford to move to Germany. You can find many organizations and programs that support talented students. The most popular are the German Academic Exchange Service (DAAD) and Erasmus Mundus scholarship. German MBA schools also have personal scholarship schemes for international students.
Germany is a paradise for MBA graduates. There are many international companies which look for young and well-educated individuals for the business world. As you get your degree there are countless options.
MBA studies last from 12 to 24 months depending upon types.
The traditional MBA course in Germany that usually involves 12-24 months of campus studies and internship.
In this type, students can study part-time and also do a part-time job while pursuing the course. The time period depends upon University.
This is convenient MBA program preferred by international students. By doing this you can complete studies faster and develop professionally.
This is for professional workers. You can keep working with your MBA course.
This MBA program is offered by selected institutions, students study online and can pursue studies from anywhere in the world.
Best universities for MBA in Germany
Some of the well known German Institutes for MBA are:
The requirements usually depend upon the institutions but the common are as follow:
Passport size biometric photographs.
A valid passport and Copy of it.
A recognized undergraduate degree.
A certified transcript of your grades.
Strong GRE or GMAT scores are usually required.
English proficiency proof like TOEFL/IELTS with scores according to the institute demands.
Proof of German Language Proficiency usually A1/ A2 if required.
Two to three years of professional experience, this also depends upon the institute
A detailed letter of Motivation
 Reference Letters from the studied institute as well as employers.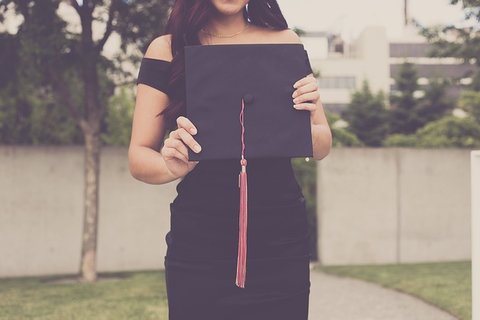 In order to get admission in Germany, follow the following guidelines:
Firstly look for program and type of MBA you would like to study.
Most of the universities have applications that are completed online.
You have to scan and convert your documents into a file format and upload them online.
Most German universities collect application through Uni-Assist. However, some universities have their own site from where online applications are to be filled.
Once you submit your application, you will receive the confirmation email that tells you that they have received your documents and your application has entered the selection process.
Then you have to wait for university admission.
With this, you have to apply for a student visa as well.
For a student visa, you need a blocked account and admission letter.
Once you have your student visa you can go to Germany to study.
For public universities with no tuition fees, students have to only pay a semester fee of around 250 to 500 Euros per semester.
On average, tuition fees for Full-time MBA courses range from around €30,000 to €50,000, while for Executive MBA courses may amount to around €90,000.
MBA institutes are collaborated with many multinational firms. After completion of studies there are great chances of employment. You can also extend your visa up to 18 month after completion of MBA.
The average salary of MBA graduates is high. It has been calculated that the average annual salary of MBA graduates usually falls in the range of 99,000 – 110,000 USD.
Frequently Asked Questions
Does MBA in Germany require work experience?
Yes, normally a standard work experience is required to study MBA in Germany. However, some institutes do give you admission without work experience. These institutes are:
Can I study MBA without giving GMAT in Germany?
Yes, you can study MBA without giving GMAT. Normally a decent GMAT score is required for MBA admission. But many institutes give admission without it if you have a decent work experience these institutes are:
Technical University Of Munich
University Of Tuebingen
Ludwig Maximilian University Munich
University Of Kiel
University Of Stuttgart
Can anyone get a job after MBA in Germany?
Most people assume that getting a job after graduation will be piece of cake. Well it is not easy. First of all you need to LEARN the German language. As for most MBA jobs communication is required. So you need to learn German to be fit for a job. Also you need to have decent grades and should be knowledgeable about your field. Germans prefer efficient workers.
We hope this article helps you get admission in Germany to study MBA.