DAAD scholarship in Germany is the best way to get higher study in Germany. There is a high influx of students in Germany is due to scholarships. The most famous of which is Erasmus Mundus scholarship and DAAD scholarship for international students. In this article, we will learn about DAAD scholarship in Germany and its benefits. And the procedure of applying for DAAD scholarship.

DAAD Scholarship Germany
DAAD is abbreviated as "Deutscher Akademischer Austauschdienst". It is a German Academic Exchange Service that provides scholarship for international students. It provides scholarships to students from all fields. And to the whole range of students like postgraduates, doctorates, and researchers. They provide full financial support to you, during your study.
Eligibility criteria
If you want to apply for DAAD scholarship, you are eligible if :
You can apply if you are above the minimum age. (i.e. 18 years)
You should hold a Bachelor degree (usually a four-year course) in an appropriate subject. That should be completed with good results (top 30%)
And you should have at least two years of full-time professional experience. And this experience you should have gained after the completion of your university degree.
Bachelors'
At the time of applying, your latest degree should not be more than six years before your scholarship application.
Doctorate
At the time of applying, if you are applying as a doctoral student, no more than three years gaps are accepted, before starting your doctoral study.
If already in Germany
If you are already in Germany, you can avail this scholarship but:
At the time of application, you should not be a resident in Germany for longer than 15 months.
Requirements for a DAAD scholarship:
You have required the following documents: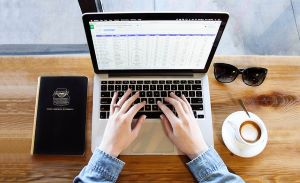 An online application form available on the DAAD website.
Create a Europass CV. Then personally sign the CV with the current date to send.
Write a Letter of Motivation. Then sign it with the current date to send.
You must have an Academic Letter of Recommendation from your university. The letter needs to have a letterhead (university logo, name, and our department) with signature and official stamp.
Letter of recommendation from your employer.
A Certificate of Employment from the employer. To prove two-year work experience after a bachelor degree. And an optional guarantee letter of re-employment upon returning home.
Language Skills proof (explained further later in the article) like:

English – IELTS or TOEFL
German – required for courses taught in German

Your Academic Degrees copies with certified translation (only in case of requirement)
Your Academic Transcripts copies. If required you should provide the grading scale used in your University and the certified translation.
Language Skills
You need to prove your language (English and German) skills.

For courses in English:
IELTS certificate with at least 6 Band.
TOEFL test. You need to pass with at least a minimum score. That is 550 in paper-based, 213 in computer-based and 80 in internet-based.
Some program may expect a different level. So this may vary depending on your field.
For courses in German:
When applying for a German program, a minimum German language level of B1 is necessary with a certificate proof.
DAAD scholarship requires a preparatory 6-month German language course in Germany, this is mandatory.
Applying for three courses:
If you are applying for more than one course (maximum 3 programs), you have to list courses in order of priority in the DAAD application forms. And you cannot change the priorities in the application form.
• Note: When applying for more than one course. You have to submit one motivation letter that explains why you are applying for these specific courses. And also the reasons of your priority.
Process
The procedure of applying is as follow:

Download an online application form of DAAD and fill it. And sign it, to send it.
Then select the University and program, you want to study from DAAD website.
Open the chosen university website from the DAAD website. Check their requirements. Mostly above-mentioned documents are required but it is better to confirm it from the university website.
Collect all the documents mentioned. And scan them for uploading.
You send your documents directly to the university along with DAAD application form.
Sometimes you will also have to post your documents if required by the university.
If you are selected you will be informed through email.
The DAAD committee after acceptance from university conducts your interview. Either personally or by phone (depends on your country).
If you are also selected by DAAD you will be informed.
Selection by DAAD
The selection method for DAAD is as follow:
A selection committee suggests potential candidates for a DAAD scholarship.
The suggested candidates will be contacted by DAAD. And they have to upload their complete application to the DAAD Portal.
The selection process will be finalized and the suggested candidates will be informed accordingly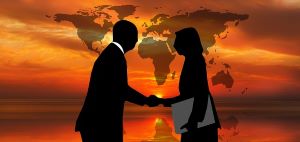 Benefits
The DAAD scholarship offers following benefits:
Depending on the academic level, they provide living cost.
Monthly 750-850 Euros for Masters' students.
Monthly 1000-1,200 Euros for doctoral candidates.
The cove your tuition fee, so you get free education in a German university.
Sometimes provide free accommodation (University dorms) or you have to look for it yourself.
They cover your Health insurance.
And provide Travel allowance.
Duration
The duration of scholarship funding depends on the choice of your program:
For masters, it ranges from 12-24 months (depending on the particular institution)
However, for the PhD, it is about 36 months.
Application Deadline
Each university has different application timeline and deadline. Therefore, you have to apply in advance by the application deadline for attaining a scholarship.
Conditions
Some conditions apply for this scholarship type:
At the time as you are receiving your DAAD scholarship, you must not apply for funding from other German scholarship-awarding organizations.
You are not eligible to take any employment if you are a DAAD scholarship holder (Unless you have gained appropriate written approval from the DAAD).
We hope this article helps you get DAAD scholarship in Germany.