For perusing Higher education you look for the best universities. And all the highest-ranked universities are mostly present in the developed countries. Germany and USA come on top of the list with the best-ranked universities. They offer a quality education. They have best-developed institutes that provide you with research opportunities. And promote innovative ideas and work. In this article, we will compare studying in USA and Germany.
[adinserter block="1″]
Studying in the USA vs Germany
Both countries have prestigious institutes. And both countries hold a great reputation regarding their educational system. But how can you make a decision about where to study. We have written some main differences you can find as a student in these countries. These may help you choose between studying in Germany and the USA the one better for your higher education. These are as follow:
Tuition fee
Tuition fee is one of the deciding factors when it comes to university choice. You can obviously study at the place you can afford.
The USA offers excellent education but this comes with some consequences that include the tuition fee. It can cost a fortune to some students. the fee structure usually lies between 20,000 USD to 60,000 USD per year.
Germany charges no or very low tuition fee. Mostly public universities charge no fee, especially for bachelors. The average tuition fee for higher education in Germany is usually 600 Euros per year. This is very economical and you can afford it easily.
Semester system
[adinserter block="1″]
In the USA, you are evaluated throughout the semester. This may be done through multiple quizzes, assignments and other activities. There are deadlines you have to submit your work on time.
In Germany, your result mostly depends upon your final exam. And there is no evaluation during the semester. You just have to take lectures. Some activities may be carried out like quizzes or assignment. But they are not evaluated for the result.
Accommodation
You should look for accommodations before moving to any country. Wherever you move you will need a place to shelter you.
In Germany, there are residence halls or private accommodation for students. You may be able to find cheaper accommodation. But it is difficult to find accommodation in Germany die to great demand. The residence halls usually cost around 170-250 Euros. The private accommodation price depends upon the choice of your room. Private accommodations range from 300-600 Euros mostly.
The accommodation varies from place to place in the USA. Some cities are very expensive compared to others. As an international student, you can look for three types of accommodations on-campus accommodation, off-campus accommodation, and private accommodation. On-campus accommodation usually costs around 4000-8000 USD. While off-campus accommodation is cheaper and costs 400-900 USD. And private accommodation can cost 500- 900 USD. Although these are the usual cost but it can vary a lot depending upon the location.
Cost of living
Moving to a new country as an international student you need to consider your living costs.
The USA is an expensive state to live in. You have to cover a lot in the USA. Living costs include accommodation, utility bills, food, transport, and health insurance. The average living cost of an international student in the USA is about 700-1000 USD.
Germany is comparatively economical when it comes to the cost of living. It includes your accommodation, health insurance, food, mobile phone contract other miscellaneous expenses. As an international student, your average living cost will be about 500-700 Euros.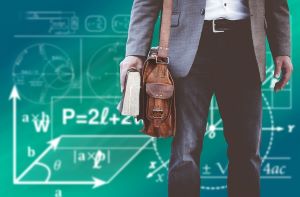 Language
To understand others you need to communicate. Thus communication is a huge factor where ever you move to study.
[adinserter block="1″]
If you want to study in the USA, you will have no problem in communicating. As there is English everywhere. You can communicate with anyone students or locals in English.
In contrast, if you are moving to Germany. You may have to overcome the language barrier for studying as well as communicating. Even if you choose all English program you still need to know German to communicate.
Work
In both countries, you can work for 20 hours a week on a student visa while studying the USA or Germany.
In Germany, international students can work for 20 hours weekly. You cannot exceed a specified time-limit in the year. The minimum wage in Germany is 9-10 Euros per hour. You can find either a part-time job or internships. Multiple jobs are available for students. In fact, as a student, you can earn about 12-15 Euros per hour.
In the USA you can work for 20 hours as well. But the minimum wage is lesser in the USA. It is about 7-8 USD per hour. Also, you are restricted to work in on-campus facilities. You can work at libraries, cafes, as a researcher or teacher assistant, etc. You can usually earn about 8-12 USD per hour through these jobs.
Employability
In the USA the job opportunities depend upon your field. But you can stay in the USA even after completion of your higher education. The USA allows you to stay for about three years after the completion of your studies. In which you can work and gain experience.
In Germany, there is low manpower so the employability rate is high. But for getting a job you need to know German. In fact, you need to have a good knowledge of German language to work at least of B2 level.
Citizenship
Getting citizenship after studying either in USA or Germany is difficult.
To gain citizenship in Germany you have to fulfil many requirements. You must have at least stayed for about 7-8 years in Germany to gain their citizenship.
Similarly to gain citizenship in the USA, you have to stay for a long time there. You must have stayed for about 4-5 years in the USA on the permanent residence to be eligible for citizenship.
Explore Europe
If you are moving to Germany, you can travel to many places easily. You can go to most of the European states easily. And all the states are present nearby. So it does not take much time to travel anywhere.
In contrast in the USA, it is not easy to move anywhere except the USA. You need to go through a lengthy visa process if you want to go anywhere.
We hope this article helps you choose the best place to study for yourself.