Applying for German citizenship is a wise decision if you have spent some years of your in Germany. Germany's growing economy has made it the homeland of people from many different nations. Germany has become one of the most popular migrations places in the world. We have covered all the possible ways to German citizenship and passport.
It obviously is attractive as it provides better living conditions, security, education and variety of job carriers. Germany passport is among the topmost powerful passports. With German passport, you travel around many countries visa-free. Many expatriates in Germany want to settle there for good. So it is important for one to know about the procedure and requirements of getting permanent German citizenship.
Apart from applying for German citizenship. We have also covered how to apply for Blue Card in Germany
Types of permanent German Citizenship
There are different types of permanent German citizenship you can get. These are German citizenship by:
Naturalisation
Descent
Birth
Adopt
German Citizenship by Naturalisation
This is a process called "Einbürgerung" in German. This is a process by which a foreigner can apply for a German citizen. After which if they satisfy certain legal standards they can become a German citizen.
German Citizenship Requirements
Have been living in Germany for about 8 years on residence permit
Have been living in Germany for about  7 years on a residence permit and have attended an integration course

Are able to  support themselves and their dependents without the need from the state
Have not committed unlawful act nor have been sentenced by the court for any activity
Hold an appropriate understanding of the German language at least B1 level
Hold the knowledge of the legal system, the society, and living conditions in Germany
Affirms a commitment to the democratic constitutional system included in the German Basic Law
Have to pass a Citizenship Examination.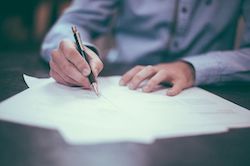 German government system has your residence records so it can be provided easily. For proving financial stability you must provide bank statements and other financial documents. You can prove your language efficiency through some documents those includes:
A German-language certificate like Zertifikat Deutsch
A certification obtained through an integration course
certificate obtained that shows you have completed German secondary school
Admissions letter that proves you are in German upper secondary school
A certificate which confirms you have completed 4 years of school in German with a passing grade
Proof of completion of higher education degrees in German
Also, you must give up your previous citizenship, except those countries with which you can hold dual German nationality given in the article later on.
Applying for German Citizenship
Once you have decided to take the naturalization test you have to apply through step by step procedure

1-Eligibility criteria
Not everyone is eligible to take the test. You cannot take that test if you are:
Of age below 16
Or you cannot take the test due to old age, illness or disability
Or you have a higher education degree from a German university in politics, law or social sciences
2-Getting the German citizenship application
You can get the application form of German citizenship from:
The local immigration office
If you live in an urban area you can get it from the city council
If you live in a German district you can get it from the regional district office
From the town council or any other local authorities
Fill the application form in German and attach the required necessary document mentioned.
3-Passing the test
The German citizenship test is of about one hour, consists of 33 multiple-choice questions. These are diverse questions related to German living, society, rules, and laws, as well as questions specific to the place you live. You must answer at least 17 questions correctly to pass the test. When you pass the test, you will get a naturalization certificate.
4-Fees associated with test
To take a German citizen test applicant has to pay a certain amount of fees associated with the test. These are: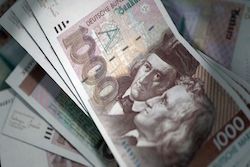 The application form that costs 255 Euros for adults
Application form for children that costs 51 Euros (children under 16 years age)
Naturalization/Citizenship test that cost 25 Euros
Citizenship certificate that costs 25 Euros
5-Submission of form
You have to submit your application form at the same office where you have obtained the form. You have to attach all the required documents. The authorities will go through your application. Then you will be informed whether the authorities have decided to grant you with citizenship or not.
Dual Nationality
You can keep your previous nationality with German nationality in certain circumstances. You can have German dual citizenship only in some very specific cases. This is a reserved category for:
People of any of the EU countries or Switzerland or the former Soviet Union countries
People from countries that do not permit their citizens to give up citizenship e.g Iran
A person that is ethnic German
People whose parents are from the USA
People who have obtained permission from the German authorities to hold dual citizenship
German Citizenship by Marriage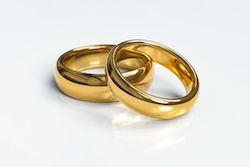 Another way of applying for German citizenship by neutralization is by marriage. You will have to apply for the test. But through this method, you are not required to have German residence for a specified time mention. However, you will still have to pass the test, prove German language knowledge and pay the fee. In addition to this, the applicants have to fulfil0'm7ol the marriage requirements, which are:

The couple should be married for at least two years
The couple must have lived in Germany for at least three years
German Citizenship by Descent
A child born to a German citizen parent automatically acquires German citizenship at birth regardless of the place of birth. You don't have to apply for German citizenship. This type of German citizenship is explained as "right of blood". This law is called the Jus Sanguinis (through descent from his/her parents). You qualify for this if:
You have at least one German parent regardless of the fact whether you were born in Germany or not.
And you get German citizenship by descent if your parents register you to the German authorities in the country you are born before you turn one year old
In addition, if your parents are divorced, then you can get German citizenship by descent only if your parent recognizes you as their legal child by the rules of German law.
You cannot get this type of German citizenship if you were born in a foreign country and your German parents were also born in a foreign country after January 1st, 2000. Also, you cannot claim German citizenship through any other descent except your parents (even not through grandparents).
Citizenship by Birth
A Child born to non-German parents can also acquire German citizenship at birth. This is done as of January 1, 2000, for a child born in Germany to non-German. This law is called
jus soli
(through a place of birth) in German. This is explained as the "right of soil". You qualify for this if:
at least one of your parent had lived legally in Germany for at least 8 years prior to your birth
at the time of the birth, one of your parents had a permanent residence permit
Those born before February 2, 1990, to non-German parents cannot claim to German citizenship under this law. Also before the age of 23, the child will have to take a decision about nationality. That if they want German citizenship or that of their parents.
German citizenship by adopting
A child under the age of 18 adopted by German parents becomes a German citizen at the time of adopt. He has the same right to get citizenship by ancestry.
German Passport
After your citizenship is arranged, you have to apply for a German passport. At the local service center apply for the passport. Mostly applications from people living in the local area are taken by that area's service centre. So make sure you have found the correct place to apply. Processes will vary depending on citizenship. Some documents are required to be attached and the fee is also charged.
We hope this article helps you to get permanent German citizenship. Before you start applying for German citizenship. Please do share your feedback.