If you want to live and work in Germany you can avail a German blue card. Germany offers various types of opportunities to bright workers. If these have attracted you but you worry about your residence, worry not. As Germany offers a special type of working residence permit to expats of non-European states. This working residence permit is a Blue card in Germany.

Blue Card
The blue card is a residence permit for non-European expats. It permits highly skilled non-EU citizens with certain qualification and income to legally stay in an EU state with the purpose of working. The card was designed to make moving to Germany more attractive to qualified foreign citizens in order to overcome the ever-growing shortage of skilled workers in Germany.
Eligible
If you want to apply for a German blue card you must have to fulfil certain criteria. You are eligible:
If you are a foreign citizen of a non-European state you can apply for the EU blue card
If you have a German degree or a recognized foreign university degree equivalent to a German university
And If you have a working contract or job offer with certain minimum annual salary specified by the German government.
Blue card German salary requirement
For EU blue card there are job salary requirements: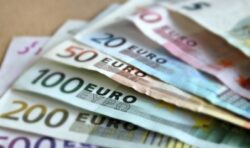 You need to have employment with a salary of at least 53600 Euros per year.
But if you have a contract in the occupations that suffer shortages of skilled labour the salary requirement decreases. It is of 41,808 Euros per year. This includes people from the profession of:
Natural science
Mathematics
Medicine
IT- workers
Technicians and Associate Professions
Qualified communications and technology experts
Top 10 English speaking in demand jobs in Germany
Requirements
In order to apply for the EU Blue Card, except for being a non-EU citizen and a qualified worker, you will also need the following documents:
A filled application form, by either you or your employer
A recognized university diploma
A valid work contract of at least 1 year in Germany
Proof of your salary that satisfies the standard salary required
A written declaration by your employer
A valid travel document
Not pose any threat to the public policy, security or health of the state
Two passport-size personal photos not older than 6 months
Proof of application fee payment around 140 Euros.
Health insurance proof
How to apply?
In Germany
A person already living in Germany can apply for an EU Blue Card by their local immigration authority. It is most convenient to schedule an appointment at the Foreigners Registration Office called "Ausländerbehörde" which you can do online. When you go to the foreigner's office in Germany make sure you bring all the necessary documents. After submitting your application you wait for its processing.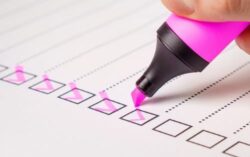 Not in Germany
If you are not in Germany you can apply for an EU Blue Card in the German embassy in your country. In this case, you get your documents ready and then you make an appointment at the German embassy. There you will be given 3 months initial visa that can be converted to Blue Card visa after moving to Germany.
Time required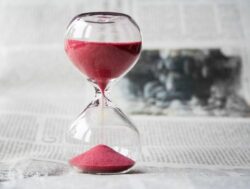 Mostly the blue card is approved and issued within days to weeks, depending on the application. Blue card maximum processing time is three months.
Validity
The issued Blue card is valid maximum for four years. If your job contract is less than these years (if limited) then Blue card will valid corresponding to the job time. But to facilitate you Blue card will indicate an additional three months in the end date. The blue card term can be extended by permission.
Advantages of blue card
If you have a Blue Card you can apply for Permanent residency after 33 months.
If you can prove that you can speak B1 level German, you can obtain your permanent residence permit after just 21 months.
You can apply for immediate family reunification that includes spouse and siblings (under 18).
If you are an EU Blue Card holder you can enter another Member State without a visa after 18 months and apply for the EU Blue Card of that Member State within a period of one month.
You can stay in non-EU countries for up to 12 consecutive months without your blue card expiring.
We hope this article helps you get German blue card easily.