We are going to share Top 10 English speaking jobs in Germany. Before that, there should be some local reasons why should you move to Germany. Here we go.
[adinserter block="1″]
Germany has the largest national economy in Europe. It is ranked at the 4th index by nominal GDP and at 5th index by GPD(PPP). By having such a strong economy and business-friendly environment Germany is a dreamland for the job seekers. Germany has a shortage of labour and technical staff. The land is offering handsome packages to the foreign working class. It all sounds good but there is a small twist in the story. Like any other nation, the inhabitants of Germany speak the German language and they expect you to speak fluent German as well. Thus Language skill is directly proportional to opportunities.
If you are a student in Germany and looking for part time job then we have shared some of the best and unique techniques to find part-time student job.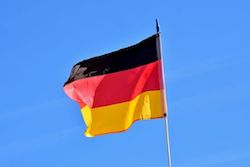 Being an expat you might not have a good command on the German language. The dream of getting a job in Germany is not doomed yet. Germany has a diverse culture means more opportunities for English speakers. We have compiled a list of top 10 English speaking jobs in Germany. You can get an English speaking job in Germany. But still, you are required to speak some German or at least understand it. You may be able to survive with only English in big cities like Hamburg, Berlin, Frankfurt however to transact official business you have to know German. In short, you can get a job that requires you to speak English but you must have the know-how of the German language.

Finding English speaking jobs in Germany
You can easily search for an English job in Germany through your internet and get hundreds of vacancies available. There are also various websites and tools available for searching a job. However, to find a job you must have some strategy. And go through some methodology while applying. The most important of which include:
[adinserter block="1″]
You must not just randomly apply for any English speaking job available
You CV must be in German format
Look more towards international companies
Choose jobs and fields that are less dependent on language skills
Not to apply randomly
Do not randomly apply to any English speaking job thinking this is the only job available. In fact, explore more toward your own expertise and experience. Choose a suitable job to apply for in which you can excel. Germans are known to be straight to the point. And they want to know if you have qualifications for the job or you can do this. So randomly applying can demerit your value.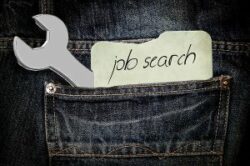 CV Format
Your CV should be of German format called "Lebenslauf". This format is easily available on the internet and you can search for it. If your CV does not follow the German standard it will simply end up being rejected without any other consideration.
International Companies
Large international companies have set English as their business language. Even if they are not officially operating in English, they always have jobs or departments that primarily deal in English. So you have a better chance of landing on an English job if you look more toward the International companies.
Less dependency on language :
It would be difficult to get a job that requires communication and interaction with various people to be in English only. For this type of job, they need a native speaker. Therefore, search for a job that requires you to do certain tasks and is not related to your communication skills.
[adinserter block="1″]
Most sought out jobs in Germany
The most high paying and sought after jobs of Germany includes:
Software Engineers or Developers
Professionals in the hospitality industry

Teachers and tutors
Scientific research and laboratory
Sales and distribution expert
Finance and accounting
IT professional
Medical professionals
Engineers
Technicians
Marketing and management

Although most of these jobs require you to speak German fluently. But still, each may have a sub department that mostly deals in English.
English speaking jobs in Germany
English speaking jobs require you to speak English fluently and have some know-how of German language enough to hold a decent conversation. This includes:
Software Engineers or Developers
Software Engineering and programming jobs are the least language dependent. In Germany, you are more than welcome if you have good programming skills. Language is the least priority. And the interesting fact is it is one of the highly paid fields in Germany.
Hospitality industry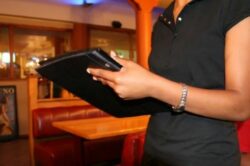 If you are professionals in the hospitality industry you can work in hotels and restaurants that have English as their official language. All employees speak English for communication and deal with customers in English too.
Teaching
[adinserter block="1″]
Teacher's especially English teacher/tutor can use English officially. Teachers for the higher level like postgraduates or graduate have little or no need of communication in German. German universities offer programs both in English and German. There are a lot of schools and academies that are looking for a fluent English speaker to teach English. However, the problem of language may arise for a school teacher. As they have to communicate with parents or students.
Scientific research and laboratory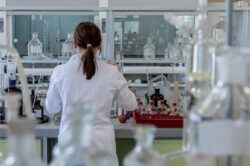 If you are a researcher you have no need to worry as most research labs work at international level and speak English. Scientific research is being carried out highly in Germany. So all high level laboratories will allow you to research if you can speak English.
Sales Expert
Various sales job require you to speak fluent English with little need of German. If you are in charge of dealing with customers and their wants or needs you have to learn German. However, in case your tasks are simply providing data and guidance to help the sales team. Then you are not language-dependent.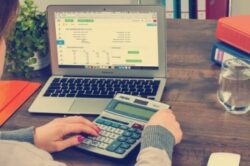 Accounting Professional
Accounting officers mostly have to check the financial bookkeeping of organizations. They have to check finance mostly. In this case, you are not dependent on language. However, financial officers who devise the strategy for an organisation have to communicate a lot. Thus have to learn German.
IT Professional
[adinserter block="1″]
In the IT department, there is little need of German language skill. For example IT analysts and IT support. They mostly do not require communication skills in German. In fact, if you excel in your field there is no need to worry about the language problem.
Medical Professions
If you are a surgeon you may have little or no need for communication. On the other hand physician or pharmacists should be fluent in German as they have to communicate. But if you are a surgeon, you would mostly perform a specific surgery. Therefore there is little need of German skill for them.
Electronic Engineers
Electronic engineers are highly paid in the industry in Germany. The engineers who are skilled are overlooked of their German-speaking capability. They mostly require you to design and analyze up to date electronics. You just have to do your job right.
English Editor
English editor is most of the time required to read and write English. They must be proficient in English but there is no need of having to speak German. You can get a job as a content writer or editor in various companies.
We hope this list helps you land a good job in Germany.