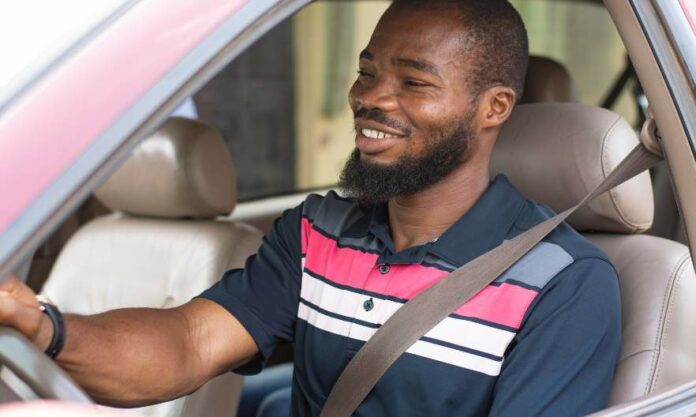 Can I drive in Germany with a South African license?" This is a question many people from South Africa might ask when they think about going to Germany. The answer is yes, you can. But there are some rules you need to know about.
I will help you understand what you need to do. Whether you're coming on holiday or moving to Germany for work, this information will help you drive there without any problems.
Requirements to Drive in Germany
When planning to drive in Germany with a South African license, it's important to know the rules and requirements. Make sure that the category of vehicle you are driving in Germany matches the category specified on your driving license. Here's what you need to know:
Validity of South African License in Germany
If you have a valid South African driver's license, you can use it to drive in Germany for up to six months from your date of entry. However, there are some conditions to keep in mind:
The license must be valid for the entire duration of your stay.
If your stay exceeds six months, you'll need to convert your South African license to a German one.
Some vehicle categories might have additional restrictions, so it's best to check with local authorities.
Necessary Documentation
When driving in Germany, you must carry certain documents with you at all times. These include:
Your valid South African driver's license
Passport or ID card
Car registration and insurance documents
An international driving permit (IDP) if your license is not in English or German
Insurance Requirements
Insurance is a must when you drive in Germany with a South African license. You'll need to have at least third-party liability insurance, which covers damages to other people and their property. It's advisable to check with your insurance provider to ensure that your coverage meets German standards.
Process to Convert South African License to German License
If you plan to live and drive in Germany with a South African license for more than six months, you will need to convert your South African license to a German one. You don't need to take any theory or practical driving test classes for the conversion. Here's how you can do that:
Conversion Process
Converting your South African license to a German one involves a few steps:
Visit a Local Driving License Office (Führerscheinstelle): Find the nearest office and make an appointment.
Submit Required Documents: You'll need your South African license, passport, proof of residency, and some other forms. It's best to check the exact requirements with the office.
Pay the Fee: There will be a fee for the conversion, so make sure to check the exact amount with the local office.
Wait for Your German License: The process can take a few weeks, so be patient.
Renting a Car with a South African License
Renting a car is a popular option for many travellers and expatriates, and it can be an excellent way to explore Germany at your own pace. If you have a South African license, you may be wondering how you can rent a car in Germany. Here's what you need to know:
Eligibility and Requirements
License Validity: Your South African driver's license must be valid, and you should have held it for at least a year.
Age Restrictions: Most rental agencies require drivers to be at least 21 years old, though this can vary.
International Driving Permit (IDP): An IDP may be necessary if your license is not in English or German.
Additional Documents: You'll usually need a passport or ID card and a credit card in your name.
Finding a Rental Agency
When looking to rent a car in Germany with a South African license, it's important to research your options. Compare different rental agencies online to find the best deals. Reading reviews from other customers can also give you a good idea of what to expect from each agency.
Different rental agencies may have their own policies regarding South African licenses. Because of this, it's wise to check with each agency ahead of time to make sure your South African license will be accepted.
Finally, if you want to save both time and possibly some money, it's a good idea to book your rental car in advance. Many agencies offer discounts for early reservations, and having your car ready when you arrive can make your trip more enjoyable.
Understanding the Rental Agreement
Before you finalize the rental, make sure to read and understand the rental agreement. This includes any restrictions, insurance options, and return policies. Knowing these terms in advance will help you avoid any surprises later on.
If anything in the agreement is unclear, don't hesitate to ask the rental agency staff to explain it to you. They are there to help, and it's better to have a clear understanding of everything before you sign.
Before you drive away, check the car for any existing damage. Look it over carefully, and if you find anything, report it to the agency before you leave. This step can save you from potential issues when you return the car.
Driving Rules and Regulations in Germany
Driving in Germany, whether as a tourist or permanent resident, comes with its own set of guidelines that must be followed. If you are planning to drive in Germany with a South African license, understanding these rules is crucial. We've previously covered the topic of driving in Germany as a tourist, and you may wish to refer to that article for more detailed information. Here, we'll briefly highlight some key aspects:
Speed Limits: Specific limits apply to different roads, with some autobahn sections having no speed limit.
Right of Way: Generally, vehicles from the right have priority.
Road Signs: Familiarize yourself with German signs, as they may differ from South African ones.
Seat Belts: Mandatory for all passengers.
Alcohol Limit: 0.05% is the legal limit, with stricter rules for new drivers.
Mobile Phone Usage: Hands-free devices must be used while driving.
Emergency Numbers: Dial 112 for assistance.
Conclusion
To drive in Germany with a South African license, it's essential to understand the rules and follow the guidelines that I have laid out in this article.
From using your South African license for up to six months to understanding the process of converting it to a German one if needed, this guide has covered the essentials.