In this article, we will discuss how to find accommodation in Germany. And the major types of accommodation you can avail in Germany.
Germany has become a second most popular destination to immigrate to among the European states. This is because the German Government encourages migration to Germany. With this, there is a high influx of people moving to Germany. The vast majority of which includes international students and employers. As they want to move to Germany they look for accommodation to settle in.

Accommodation in Germany
People who move away from home for a long duration require lodging. Where they can sleep, rest, eat and keep things i.e. live. This lodging is called accommodation. If you are moving to Germany you will need accommodation. But in recent years finding appropriate accommodation has become challenging. Many people looking for accommodation creates competition and a shortage of places to live in. It is advised to look for accommodation in advance. As it will be very difficult if you arrive without accommodation arranges. And also you cannot do the necessary thing required to do as you reach Germany. Like registering your accommodation at the registration office to activate blocked account.
Types of accommodation in Germany
There are two types of accommodations available to students:
Residence Hall
Private accommodation
Residence hall
There are university halls for almost every university. This is affordable accommodation. Only students can avail this kind of accommodation. These are operated by two managements:
Either by "studentenwerk" for which you apply when you get admission. You can do this online.
Or sometimes the International Office is responsible for operating rooms. For this go to the International Office to know about a room in a residence hall.
Main Features
The main features of the residence hall are:
These rooms are mostly available at LOW COST
There is high Socialization you can develop friends quickly so you won't feel homesick.
These halls are usually located near the university, so save you the travel cost and time
Sometimes student halls have a self-administration committee. This administration organizes social, sports and cultural activities, to integrate international students in Germany.
But in this type of halls, you have to follow the rules. The rules mostly involve cleaning, not causing noise, no violence or not doing anything illegal.
Also usually there is not much privacy, because you will be sharing rooms.
Types
The type of student residence hall varies. There are
Single rooms
Single apartments
Shared apartment
Rooms for disabled people
Also, the size and the furnishing of rooms/apartments vary a lot.

Eligible
Not everyone can get the room
Only students can apply
You have to apply early because there is high competition due to high need
And for the hall of residence, there is a deadline.
So it is advised to apply for the room as soon as you get your letter of acceptance from your university.
Process
You can apply for these rooms online
You have to apply online, and you may find it online at the university website or through the studentenwerk of your city.
Enter all your personal data, choose the type of accommodation and the rent price you can afford
For applying you need to upload three documents:
Valid passport
Acceptance letter
Receipt payment of the semester
Submit the application; you will receive mail that tells you hat you are in waiting list
Keep on checking your mail you will be informed of available room via mail.
If you receive mail, reply with a debit authorization and lease information. Otherwise, the room is given to someone else.
The rent is usually paid through debit card each month.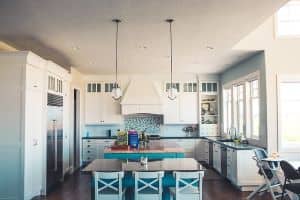 Rent
These are affordable rooms so their rents are usually low. The rent usually varies from 170-250 Euros. But this rent also depends upon the location, type of room and facilities provided.

Private accommodation
If you do not want to look in University residence halls or simply cannot apply (in case you are a worker, not a student), you can apply for private rooms or apartments. The International Office or Student Union may help you in your search of the room. But mostly you need to look on your own.
Who needs private accommodation?
The expats moving to Germany as an international student or as an employer both need this type of accommodation.
Main features
The main feature of private accommodation are :
You will have greater privacy (especially if you rent for one person)
You do not have to follow many rules and regulations like in residence halls.
There is no socialization, you live alone by yourself.
You hardly find the private rooms/apartment near your University campus. So there may be travel costs.
These are expensive compared to the residence halls.
Types
These can be of following types
One Person Apartment
If you privately rent the whole apartment for yourself, it is one person apartment. You will have great privacy and can live on your own terms. But you will face a high cost of living. And also no socialization. But if you like isolation and can afford this, it is always best to have your own space.
Shared Flat
It is very popular to share a flat in Germany called "Wohngemeinschaf" in German. A major population of students and job workers share flat. In this, you may separate rooms for yourselves but you share living space as well as costs. You have to share the kitchen, balcony and living room. You will have a separate bedroom for yourself, so there is privacy. There is a possibility of separate bathrooms or shared.

Where to search:
If you have to search for private accommodation you can search at various places. Some sources are as follow:
You can get help from the international office or student union
Also, the university notice board or other specified spots in the campus are present where they post advertisements. And also some students post for wanting to share their apartments with people.
There are several websites that offer accommodation information about available apartments. Where you can do a personalized search for your city or specific location. These are some websites you can look at:
You should also check for the advertisement for available rooms in Local newspapers usually they advertise on Wednesday and Saturday.
A different way is through social media groups (especially on Facebook)
And you can look for apartments on e-bay.
Requirements
For renting private accommodation you require the following documents:
Valid passport
Proof of your salary i.e. three payslips (if you are employed)
Acceptance letter and fee deposit slips (if you are a student)
Or maybe a letter from your previous landlord to confirm that you don't owe any money to them
For renting a place you usually have to pay a deposit fund of total three months of in advance, as security. The deposit can be returned by the landlord in case the furniture and apartment are not damaged by you.
Rent
The monthly rent of private accommodation is divided into two types :

"Kaltmiete": The basic rent without other costs like water, electricity, heating or rubbish collection
"Warmmiete": This is the basic rent which includes all the water, electricity, heating or rubbish collection. Thus this is all-inclusive.
The rents of private accommodations are higher than the residence halls. These can be from 250-600 Euros depending on your choice.
First time Arriving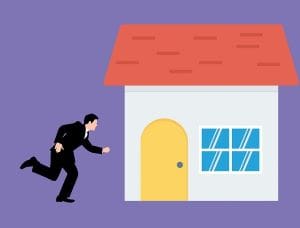 In case you have failed to find accommodation and have arrived in Germany. What will you do? You don't have a place to stay? Then you should not worry. As there are several options you can stay at temporary:
At some universities, they offer international students a temporary housing to stay if they have arrived without accommodation. You can reach them through the help of the International Office.
You can always stay at cheap hotels or guest houses
Or at the Youth Hostel. But if you want to stay at a youth hostel, you have to be a member in a national association of the "International Youth Hostel Federation". For becoming a member you need to pay a small fee.
Important term:
You should know the following terms when looking for an apartment:
"möbliert" means you would like to rent a flat which is already furnished.
"Kaltmiete" means only the basic rent does not include other facilities
"Warmmiete" is all-inclusive rent+facilities
"Nebenkosten" means additional costs
"Kaution" means the additional deposit you have to pay (advancement of three months)
"Wohngemeinschaf" or "WG" means a shared flat.
WBS means you will need income support certificate
We hope this article helps you find an accommodation in Germany.