You will be equipped with the complete knowledge of Germany Tourist VISA or visit visa after reading this article. Germany has a great reputation for its education and job seeking. But we cannot deny its importance as an attractive tourist place. It is well known for its eccentric culture and many historical places. So many people want to visit Germany to simply look around and explore the place. Germany offers visit/tourist visa for the people who want to simply tour Germany. Or visit their friends and relatives.
[adinserter block="1″]
Also, learn about:
What is a Tourist and Visit Visa?
A tourist/visit Visa in Germany is called Schengen visa. A Schengen Tourism / Visitor visa was established by the Schengen states, which gives you the chance to visit all of the other Schengen states with Germany. Schengen visa is for tourism or visiting friends and family members. The Schengen visa does not allow you to work or study.
Do I Need a Tourist Visa to Travel to Germany?
Your need for tourist or visit visa depends on the state you are the citizen of.
You do not need this visa if you are:
Citizen of countries that are in Schengen states.
Or a citizen of countries that developed a visa-free agreement with the Schengen states.
Or not a citizen of these states but living in the Schengen states with a national visa or have permanent residency.
[adinserter block="1″]
You will need a visa if you are a citizen of a non-European state. And your country does not have visa liberalization with Schengen states.
Germany Tourist/Visitor Visa Application Requirements
The main part of getting Germany tourist visa is gathering the required documents. The main documents required are as follow:
Visa application form completely filled and signed by the applicant.
Two recent bio-metric photographs with white background.
Your passport is valid for at least 3 months beyond the return date.
Accommodation proof for covering the entire period of travel.
Cover letter stating purpose your purpose of visit.
Proof of Travel insurance
Proof of health insurance
Copy of flight booking and itinerary
Original and photocopy of Family Registration Certificate (with a certified translation in English)
A letter of invitation from the person you are visiting. You need to include a form of sponsorship or private accommodation. The invitation letter should contain the address, length of stay and contact details of the sponsor.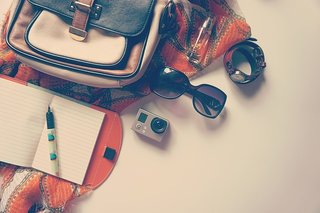 For employed
Leave approval from employer stating name, position, salary, duration of employment, address and contact numbers of the employer
And Original bank statements of the last six month.
National Tax Number Certificate (NTN) for the previous two years
Proof of income tax payment (FBR)
Last three salary slips
[adinserter block="1″]
For student
As a student, you need an original signed letter from the applicant institution.
For self employed
You need a copy of the business license
Attach original bank statements of the last six months
National Tax Number Certificate (NTN) for the previous two years
proof of income tax payment (FBR)
For retired
Pension statement for the last six months
For minor
The letter of consent signed by both parents If travelling without parents
The form has to be signed by both parents
And the copy of the parent's passport data page
Where can I apply for a German visa?
For the German Tourist Visa, you have to apply at the German Embassy or Consulate of Germany of your country.
However, if you plan to visit other Schengen. You can apply at the German embassy only if Germany is your main destination. This means that you will enter other Schengen states after coming to Germany first.
Procedure
The procedure you need to follow to apply for this visa is as follow:
Download the application form. And fill it carefully.
Gather all the required documents.
Book an appointment for the Schengen visa at the German embassy of your home country.
Then submit the visa application fee.
With all the required documents attend the interview.
Then you wait for your approval of visa.
Germany visit visa fees
The visa fee for the German Tourist Visa is 60 Euros only. Although for children it is only 35 Euros.
[adinserter block="1″]
Except for the visa application fee, you need to pay for the courier fee (for returning your documents and passport).
How long does it take to get a German visa after the interview?
The German visit visa processing on average takes 10-15. But it may take longer if the embassy is processing a lot of visa applications. Then tourism visas take a bit longer because the tourist and student visa are given priority.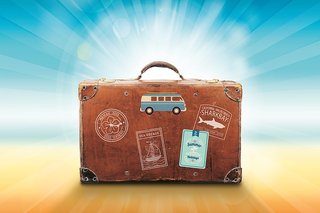 Duration of visa
The German tourist visa permits you to travel to Germany for tourism with a maximum validity of 90 days (3 months) within a 180 days period.
Frequently asked questions
Can tourist visa be extended in Germany?
The visa in Germany can only be extended in special cases. These are:
If due to natural reason like strike, weather conditions
It can be extended due to medical reasons.
The German visa can also be extended in case of late entry. This means that the period has not been fully used because entered Germany late.
Can you work in Germany with a tourist visa?
No, on a German tourist visa you are not permitted to work. You cannot do anything that will pay you. You cannot perform business as well on this visa.
Can you study in Germany with a tourist visa?
No, the tourist visa does not permit you to study. With this visa, you can tour and do sightseeing only. For studying you need the student visa.
We hope this article helps you get tourist/visit visa for Germany.