Germany offers a business visa for people who want to conduct business in Germany. Germany is one of the most developed countries in the world. It has attracted many entrepreneurs. Germany is technologically advanced. And they have a stable economic system. Germany offers various types of opportunities to bright workers. People want to conduct their business in this flourishing country. If you are one of those apply for this visa.
[adinserter block="1″]
Also, learn about:
What is a business visa in Germany?
Germany has many world known companies. If you have a partnership or collaboration with them, you may have to travel to Germany for doing business. A business visa allows you to travel to Germany. And carry out your business affairs. You can go on a business visa for meetings, attending seminars and conferences, attending promotional affairs and other business-related activities.
A Germany Business visa also called a Schengen short-stay visa. It permits you to enter and remain in Germany for up to 90 days within 6 months. Unless it is not specified differently in the visa sticker.
Do I need a visa for doing business in Germany?
You do not need this visa if you are a citizen of Schengen states doing business in Germany. You will need a visa if you are a citizen of a non-Schengen state. And your country does not have visa liberalization with Schengen states.
[adinserter block="1″]
Germany Business VISA Visa Requirements
The main part of getting Germany tourist visa is gathering the required documents. The main documents required are as follow:
Visa application form completely filled and signed by the applicant.
Two recent bio-metric photographs with white background.
Your passport is valid for at least 3 months beyond the return date.
A copy of passport data page.
Accommodation proof or hotel reservation for covering the entire period of travel.
An invitation letter from the business partner, the private or public organization in Germany. It should be in your name and indicating the purpose and trip dates.
Copy of flight booking and itinerary
Proof of Travel insurance
Proof of health insurance
Additional Documents
You need some other documents depending upon your employment status. These are:
For employed:
Original bank statements of the last six month.
Proof of income tax payment (FBR)
Last three salary slips
National Tax Number Certificate (NTN) for the previous two years
For self employed
You need a copy of the business license
Attach original bank statements of the last six months
National Tax Number Certificate (NTN) for the previous two years
Proof of income tax payment (FBR)
[adinserter block="1″]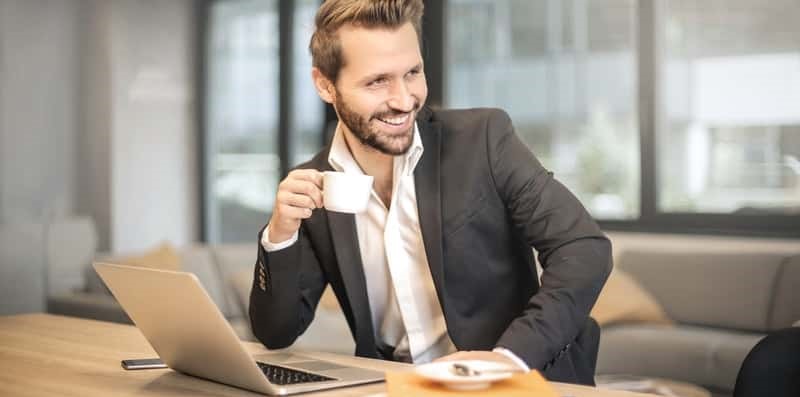 Where can I apply for visa?
For the German business Visa, you have to apply at the German Embassy or Consulate of Germany of your country.
Procedure
The complete procedure to get the business visa is as follow:
Fill the online application form with correct information very carefully. Print the form and sign it.
Gather the required documents for a Germany business Visa.
Make an appointment online for the visa at the German embassy in your country.
On the day of the interview take all the required documents to attend the interview.
Pay your visa fee.
Give an interview and then wait for the approval.
Germany business visa fees
The visa fee for the German short stay Visa is 60 Euros only. You can pay the fee in the local currency. It will be according to the exchanges rates approved by the embassy.
Note: the visa fees will not be refunded in case of the visa rejection. And the prices are subject to change at any time.
Business Visa Processing Time
The German visit visa processing on average takes 10-15 days. But it may take longer if the embassy is processing a lot of visa applications.
[adinserter block="1″]
Frequently asked questions
Is it necessary to check immigration to enter Germany on Business Visa?
If you are a non-EU citizen then you have to get an entry stamp on your passport as you enter Germany. If your stay is more than 90 days then you must register your stay with the foreign police office.
Can I visit Schengen countries if I am going to Germany on a business visa?
For the business visa, you will get a short stay Schengen visa. And it is valid for the whole Schengen area and not specifically for Germany. So you can visit other countries. But pay attention to the maximum stay duration mentioned on your visa.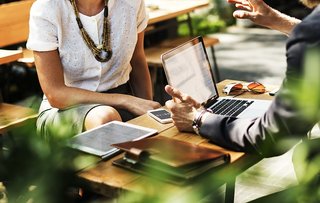 May I enter and exit from two different countries with a Schengen business visa?
The answer to this is yes. The Schengen visa allows you to enter any Schengen country regardless of issuing country and can exit through another Schengen country. There are no border checks between these countries.
What are multiple entries on single business visa?
The multiple entries business visa allows you to enter Germany more than once in a specified period. But with conditions that you cannot overstay the number of permitted days.
You may also get a multiple entry visa with a validity of one year or more. However, in this case, you should not violate the 90-days in 6 months rule. According to which when you wish to enter Germany, you have to check and count whether you have stayed in the Schengen Area more than 90 days in the last 180 days.
Can I apply for a job in Germany on a business visa?
No, a business visa is a short term visa which allows you to conduct your business. If you are interested in a job. Apply for job seeker visa.
We hope this article helps you get a German business visa.