We have covered all the details about Jobseeker visa for Germany. This article will equip you with all the knowledge needed for Jobseeker visa. Germany is one of the most powerful European states. It is a favourable place for those looking for a job. As it has a high rate of progress and very less unemployment. Germany offers well-paid employment. So many want to move to Germany for working purpose. Germany provides a job seeker visa for these people.
[adinserter block="1″]
Also, learn about:
What is a job seeker visa in Germany?
The Job Seeker Visa is a long term residence permit. It allows you to move to Germany and look for the fitting job for yourself. You can stay for six months to look for a job. This visa does not permit you to work. But you can find an appropriate job for yourself. Then your job seeker visa is converted to work permit. The main purpose of this visa is to lure qualified experts to Germany to overcome low manpower.
Job Seeker Visa Eligibility
You need to fulfil some criteria to be eligible for job seeking visa. These are:
You must have a Bachelor or Master's Degree at a German university or a foreign degree equivalent to German.
And you must have work experience (a minimum of 5 years) related to your field of interest. If you have an IT background and have good programming skills then 2 years experience is sufficient. In recent times we have seen a lot of developers coming to Germany with 2-3 years of working experience.
And proof of your sufficient financial funds. Enough to cover your whole stay in Germany.
And you need travel or medical insurance till your entire stay in Germany.
bank balance for Germany job seeker visa
[adinserter block="1″]
Bank balance for Germany job seeker visa
In Germany, the average monthly expenses are 853 euros. On a Job seeking visa, it is expected you will travel a lot. Travelling is expensive in Germany. One month can cost you up to 900 to 1000 Euros. So the total amount should be around 5500 to 6000 €. A healthy bank balance is a positive factor.
Requirements
For applying for Job seeking visa you are required to collect your documents. And get them notarized. You need the following documents for your visa:
A Visa application form. This is available online.
A valid passport (that is valid till 12 months after your scheduled return).
Copy of your passport data.
And 3 biometric photographs (passport size).
A cover letter (you should explain the objective of your visit, how you plan to find employment, and your plans if you cannot find a job).
Proof of academic qualification from a German or non-German university. ( in case of non-German get them verified from anabin website).
Proof of your previous work experience.
And the proof of accommodation in Germany (where you will be staying during your visit).
Proof of financial means to cover the costs of your stay in Germany. You can prove this by showing the following documents:

Obligation letter by a sponsor living in Germany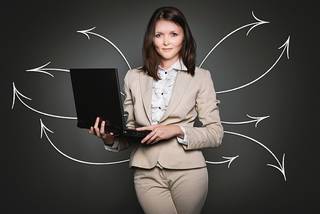 And documents to prove your personal status, such as birth certificate, marriage certificate, etc. (with English translation)
English Language proficiency test i.e. IELTS or TOEFL
German language proof of at least B1 level
Proof of your health insurance
[adinserter block="1″]
Job Seeker Visa Procedure
The complete procedure for applying for the Job seeking visa is as follow:
Application form for Germany job seeker visa: Complete the application form online carefully and correctly, and sign it at the end. Make sure everything is correct and up to date. Comply with other required documents. Verify twice before you sign it.
Collect all the required documents as required by the German embassy.
Submit all the required documents and visa application form.
As you submit documents book an appointment for the Visa interview at the German Embassy,
You have to give an interview. And pay the visa fee.
Your documents will be submitted to the visa officer. And you wait for the approval.
If you are approved you can move to Germany in search of employment.
Cost for Germany job seeker visa
The job seeker visa in Germany is the cheapest compared to other European states. It costs about 60-75 Euros.
Except the job seeking visa fee. You also need to pay for:
Notarization of your documents
You have to block an amount in your blocked amount. It is usually about 5500-6000 Euros for six months.
You have to pay for the six-month travel and health insurance.
Germany job seeker visa age limit
There is no age limit for job seeking visa. There are some points that you should keep in mind. The retirement age in Germany is 67. So the applicant should not be older than 67.
Germany is looking for fresh and young minds. They can contribute more and for a longer period. Your age should be less than 50 years so you can contribute at least for 17 years. The younger you are the more chances you have.
Germany job seeker visa success rate
Germany is looking for skilled labour. In 2018 more than 27,000 skilled non-EU migrants moved to Germany. It is more than any previous year. A recent study found that Germany would need 146,000 workers each year from non-EU countries.
[adinserter block="1″]
The success rate totally depends on your skills and field. IT and Computer Specialist are more in demand. Your personal profile also plays a major role. The knowledge of German language is one of the biggest factors. B1 and above is the plus point.
Germany gives 1st priority to German nationals 2nd to other Europeans. If they need more candidates or there is no suitable employee then they higher from non-EU countries.
Can you extend my job seeker visa in Germany
No, it is not possible. You have to leave Germany before your visa gets expired. You can reply again. Before you do that I would suggest you improve your profile. You can do a short course or improve your German language. So you can easily convince the visa officer. If you don't get a job within six months it means either there is a huge competition in your field or there is no big market. Do an in-depth search and land in Germany at the right time.
Benefits of Germany job seeker visa
The list of Germany job seeker visa is really long. I would like to share some of them.
German economy ranks among the top 5 strongest economies in the world. It means higher salaries and better living standard.
There is a huge deficiency of skilled labour in Germany. The chances of getting your dream job are much higher.
Germany is less expensive as compared to other developed Europian countries.
As soon as you get a Blue Card in Germany you can invite your spouse and they can work too.
With a B1 German certificate, you can have Permanent German Residence in just 22 months.
Germany job seeker visa interview questions
Well, most of the time the embassy ask the basic questions.
[adinserter block="1″]
Why do you want to move to Germany?
Why don't you want to work there?
Will you come back?
What if you don't find the job?
Are you interested to get permanent residence?
Do you have previous work experience?
There are more general questions for every kind of Visa. We have compiled a list of interview question that embassy asks during the interview. Please check by yourself.
After arriving in Germany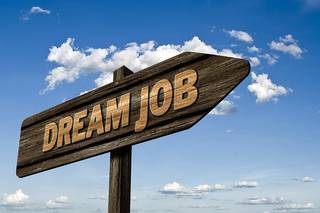 After you have reached Germany you must do the following things first:
Either you bring some Euros (1000-1500 Euros) with you or exchange your currency
Buy a bus ticket or get a taxi to your accommodation.
Registering your address
Activating your blocked account
Then look for the job
We hope this article helps you get a job seeker visa for Germany.