Coracle blocked account is one time super easy and stressfree solution. To all worried about blocked account Coracle can be your best option. With thousands of students moving to Germany the student there is great student traffic at the German embassy. Many are waiting for a student visa appointment. Some may need a blocked account in a day. If you are one of those, coracle is the option through which you can open a blocked account. This can be an alternative option to Fintiba, Deutsche or Expatrio if you are short on time. In this article, you will learn how to open blocked account through Coracle.
[adinserter block="1″]
Coracle blocked account
You can open your blocked account through Coracle. Coracle offers a very efficient way that involves no complication of documents or time. As an international student moving to Germany you need blocked account for obtaining student Visa. Blocked account or sperrkonto is a bank account for international students. It is necessary for studying in Germany if you are moving from a non-EU state. In this case, you have to block a certain amount of money specified by the government of Germany. But you cannot use that money as you please. In fact, you are able to withdraw the specified amount monthly.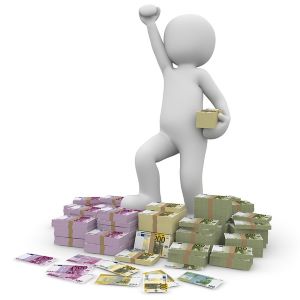 Services by Coracle
Coracle not only offers blocked account but additional services to students. Through coracle you can:
Open a blocked account at the cheapest price
Get a Health Insurance
And get a free travel insurance
Requirements
There are no lengthy requirements for opening blocked account through coracle. You will only need a valid passport for opening a blocked account.
How to Open Blocked Account
Coracle has a very easy and fast process. Their main purpose was to make an easy procedure for international students. For complete guidelines follow the following steps:
[adinserter block="1″]
Visit the Coracle website too open your blocked account.
There select blocked account and then "open now".
You will get an application for German blocked account.
Fill this carefully with correct information. It requires the following information:

Why are you coming to Germany (select if you are coming for masters/ bachelors or PhD Student)
Your name
Your date of birth
And also your place of birth
Country
Nationality
Contact number
Email
Blocked amount (depends on your stay length)
Passport number (you also have to upload scanned passport)
After filling the information you apply. And wait for Coracle to respond.
You will receive confirmation from Coracle that your blocked account has been opened. Coracle has a partnership with DKB (Deutsche Kreditbank) this is where your blocked amount will be.
You get your bank account number. Then transfer your blocked amount to this bank.
Time Required
For opening a blocked account through coracle takes no time. It is very efficient and customer friendly method. After applying you get your confirmation mail in 24 hours.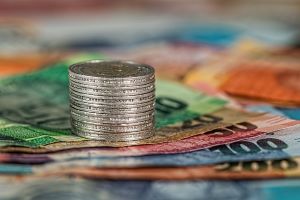 Blocked Amount
[adinserter block="1″]
The certain amount of Euros that have to store in your blocked account depend upon the length of your stay. It is 853 Euros monthly. That makes up to about 10,236 Euros for a year maximum. The old amount used to be 8640 Euros. The increased amount is applicable after 1st September 2019.
Blocked Account Charges
Except for blocked amount, the Coracle is charging the lowest service fee. You only have to pay an initial service fee that is about 99 Euros for a year. And another plus point is that there is no monthly maintenance fee. If your visa gets rejected you will get back 99 Euros fee as well.
After Arriving in Germany
Once you have reached Germany and settled at a registered address. You have to you open a current/student bank account at any bank. After opening this account you have to provide the information to Coracle. And then you can receive your monthly payout through this account. The amount you receive monthly is same as deposited 853 Euros.
Coracle blocked account reviews
Many people have used Coracle to open the blocked account. Coracle has highly satisfied its customer. People like the efficient and stress-free process it offers. And the additional services are very famous among its customer. Rating is outstanding on Facebook and Google.
In reviews on facebook like many students, Karthik and Priyashi have recommended Coracle. And they are highly satisfied with it.
Avinash shared his experience. He had stress free experience before going to Germany and even after arriving he was able to avail benefits of Coracle.
Officially stated by Coracle team
[adinserter block="1″]
"If your visa is rejected or you decide not to go to Germany after getting the visa or even not getting a visa slot :
Write to the consulate that You need a letter to cancel your Blocked Account. They give u a letter. Send this to us. We will send the money back within 2 weeks. If the visa is rejected or no slot available, we give back even the 99 euro fee. We do not want to add additional pain to an already painful situation."
Frequently Asked Questions
Q: May I use this blocked account to get my visa?
A: Coracle blocked account is approved by the German Federal Ministry. 100% Acceptance rate.
Q: How long does it take to open the blocked account?
A: At max 24 hours. Usually, you get a confirmation email within hours.
Q: In which bank the amount will be blocked?
A: The blocked amount will be in DKB Deutsche Kreditbank. It is owned by Bavarian State Bank
Q: Do I get my own account number?
A: Yes, you will have your own Personal German Account Number (IBAN)
Please do let us know about your experience in comment sections. So that others can also benefit from your experience.
We hope this article helps you open a coracle blocked account.