Expatrio blocked account has recently become a famous choice among students. Germany has attracted students in Bulk. And all these students need to fulfil many requirements to get a visa. One of which is blocked account. There are a lot of different options you can choose from to open blocked account. You can open blocked account through Deutsche, Fintiba, Coracle or Expatrio. Here we will go through details of opening blocked account through Expatrio.
[adinserter block="1″]
Expatrio blocked account
Expatrio can open a blocked account for you. Expatrio claims to be a fastest, cheapest and secure way to open a blocked account. If you want to move to Germany on student visa or job seeker visa you need to open a blocked account (in case you are from a non-European state). This account is proof of your financial means. It shows that you can support yourself financially during your stay in Germany.
Services by Expatrio
Expatrio offers you three types of services:
You can either open a blocked account only.
Or you can get public health insurance with a free current account, free liability insurance and free ISIC card
Or you can get a value package that includes both blocked account and health insurance with additional services.
Value package
Value package includes the following services:
Blocked account cheapest of all
Public health insurance for 18 months
Free travel insurance for 30 days
Get Free ISIC card for 1 year
Free Current bank account for 1 year
And free Liability insurance for 1 year
[adinserter block="1″]
Requirements
You need a valid passport for opening a blocked account through expatrio.
How to open a blocked account
To open a blocked account through Expatrio follows these steps:
Visit Expatrio website and choose what you want. You can choose Blocked account, health insurance or value package.
First, expatrio will ask you some basic question to check whether you need a block account or not. For this the questions will be:

For what occupation (student, internship etc) are you applying for a visa?
What is your nationality?
What is your age?
Are you a tax resident of the USA?

If you need block account they will calculate the amount you need to block according to the length of your stay.
Then you need to provide some information. That includes :

Personal information (name, date of birth, place of birth, contact number and email)
Address (German if you have any and you current home country address)
Dates of your stay (name of the university, arrival date if confirmed, the number of semesters you have studied till now)
If you have children or not?
Passport information (passport number, date of issue and expiry, passport country). And you also have to upload a colour copy of your passport.
Tax residency information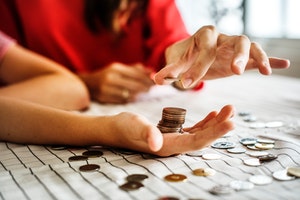 After filling all the information you have to agree to their terms and conditions.
Then press "confirm and submit".
As you press you will receive a confirmation E-mail
After verification and confirmation of your documents, and Expatrio will send you blocked account confirmation document.
Then you need to transfer the required money to the blocked account.
As the correct amount is transferred you will receive a blocking confirmation.
Time Required
When opening a blocked account through expatrio you receive confirmation mostly within 24 hours.
Blocked Amount
The certain amount of Euros to be blocked account depends upon the length of your stay. It is 853 Euros monthly. That makes up to about 10,236 Euros for a year. The old amount used to be 8640 Euros. The increased amount is effective after 1st September 2019.
[adinserter block="1″]
Expatrio blocked account charges
In addition to the blocked amount, you have to pay an initial service fee that is about 49 Euros. And you also have to pay a monthly maintenance fee of about 5 Euros per month. Except this, you have to pay 100 Euros buffer fee.
After Arriving in Germany
As you have reached Germany and settled at a registered address. You have to you open a current/student bank account at any bank. However in case of value package you already have your current account.
So if have your current account, then you have to activate your blocked account. For this you need the following document:
Your visa document
City registration "Anmeldung"
The German account opening document.
After providing this document you will receive activation order document. And then you can receive your monthly payout of 853 Euros monthly.
Expatrio blocked account reviews
Expatrio has outstanding reviews. Rating is outstanding on Facebook, Google and Trustpilot.
One of our team members had a session with Alex Ruthemeier (Expatrio Co-Founder). We had a detailed discussion about existing services and what is the company long term plan. One of the critical questions that we asked Alex was
Even though the number of -ve reviews are equal to ignore. Alex replied
Yap Pin Han wrote on Facebook.
William Fisher had a deep look at all the available Blocked Account Services. He is rating expatrio as one of the fastest and cheapest services.
Jorge Orozco had an amazing experience with Expatrio. He has used their blocked account services for studies in Germany and happy to recommend to others.
[adinserter block="1″]
Frequently asked questions
For how long can I open a blocked account?
You need a blocked account to stay in Germany. Most people open blocked the account for up to 12 months usually. However, if you need blocked account for a longer period, you have to provide confirmation from the visa handling authority. Or you can simply extend your blocked account later on.
Can I send more than the blocked amount?
You cannot transfer more money than required. Your required amount in expatrio already includes 100 Euros buffer fee (buffer fee is explained later), 853 Euros is the needed amount, and the Additional Basic Sum if needed.
Note: If you have to deposit more than 853 Euros for a month, then expatrio demands official document from visa authority stating the request.
What is the buffer?
According to expatrio buffer is needed for two purposes:
[adinserter block="1″]
If expatrio had to send back the money, they will use this buffer fee to cover the costs of transferring fees.
They can also use the buffer to cover the difference if the money arrived is short under 100 Euros.
In case the buffer is not used, expatrio claims that with the last monthly transfer buffer will also be sent back from your blocked account into your personal German bank account.
How to close your Blocked Account?
In case you have to close your blocked account due to rejected visa, change of plans or early departure; you can follow this to close the account.
Expatrio demands the following documents:
Your signed Closing Order: The details must match the original sender's information. Because expatrio will send money back to your home account where the money was originally sent from, not to your current German account.
Sperrfreigabe: This is a document from the German Embassy in your home country or the Foreigner's Office if you are still in Germany. This states that expatrio must return the funds back to the original sender's account.
Copy of the initial bank transfer receipt: This contains the transfer details such as the transfer amount, account number, and BIC code.
Can I get back the blocked amount back?
In case you want to close your blocked account. Expatrio promises you to transfer the total amount back to you. And if there are any bank fees the 100 Euros buffer will use it to cover the costs.
Please do let us know about your experience in comment sections. So that others can also benefit from your experience.
We hope this article helps you open a blocked account.