We will look at the Germany training/internship visa process and everything you need to know about it. Germany enhances your professional skills. And equip you with practical experience of your field. Germany is a preferred choice of students from all over the world for an internship. As they provide quality training and internships in the multiple fields. They enhance your knowledge of your field. For doing this internship you need to get a visa.

Also, learn about:
Germany Training/Internship Visa
You can find an internship or training in Germany in your field of interest. The requirements for the internship depend upon the company or institution offering it. Some may demand fluent German. And others may not require you to speak German.
You should find an internship or training before going to Germany. Your need for internship visa depends on the state you are a citizen of.
You do not need a training/internship visa if you are a citizen of Schengen states. As you can easily come to Germany and look for the internship. However, you will need a visa if you are a citizen of a non-Schengen state. And your country does not have visa liberalization with Schengen states.

Types of Training/Internship visa
There visa are divided into two types depending on the length of your stay. These are:
If you want a visa for up to 90 days (3 months) for Training/Internship Visa. Then you will need a Schengen short stay internship visa for Germany.
Stay longer than three months
If you need a Training/Internship visa to stay longer than three months. You will need a National visa.
Germany Training/Internship Visa Requirements
The main documents required for German visa are as follow:
Visa application form completely filled and signed by the applicant.
Two recent bio-metric photographs with white background.
Your passport is valid for at least 3 months beyond the return date.
A copy of passport data page.
Accommodation proof or hotel reservation for covering the entire period of travel.
Financial proof that shows you have sufficient means to support yourself for your whole stay. You can prove this by:
Documents to confirm your civil status like birthday, marriage certificate (with a certified translation in English)
Proof of Travel insurance
Proof of health insurance
Documents specifically for internship
You need permission to work in Germany. That is proven by "Bundesagentur für Arbeit". It is obligatory for interns to show this to legally work in Germany. The institution you are going to will have to provide this to. However, if you are going on scholarship like under EU-funded programs (Leonardo, Erasmus, etc.) you do not require this document.
You need a no-objection letter from your employer or university. This letter would confirm that you are an employee/student at their organization.
The Approval/acceptance letter from German. You institution confirming conditions of your stay in Germany, including payment.
Proof of your educational qualifications. It includes your academic degrees with certificates and mark sheets.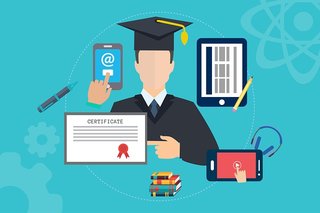 The procedure you need to follow to apply for this visa is as follow:
Fill the online application form with correct information very carefully. Print the form and sign it.
Gather the required documents for a Germany training /internship Visa.
Make an appointment online for the visa at the German embassy in your country.
On the day of the interview take all the required documents to attend the interview.
Pay your visa fee.
Give an interview. And then wait for the approval.
Germany Training/Internship Visa fees
Before attending you need to pay for your visa fee. Your visa fee depends upon your length of stay.
If you are going to Germany for up to 90 days (3 months). Then the visa fee for the visa is 60 Euros only.
However, if you have to stay in Germany for longer than 3 months. Then you need to pay visa fee for a long-stay visa. It is usually 75 Euros.
The German internship visa processing on average takes 10-15 like other visas. But it may take longer if the embassy is processing a lot of visa applications.
Frequently asked questions
How long is Germany Training/Internship Visa Valid for?
The maximum duration for which an internship/training visa can be allowed for is 12 months. But the validity of your visa depends on the length of your internship. The embassy will give you the visa exactly months as the internship require. They may give you a few days or weeks extra prior to the starting date of your internship and a few more after the end of it.
Can tourist visa be extended in Germany?
Yes, it is possible only if the company you are working as an intern wants you to longer than accepted for your internship.
For this you have to follow these steps:
Firstly apply for a visa extension by making an appointment at the Foreigner's Office in the city you are staying in Germany.
Take all the documentation you have.
Also, you need a letter from your company. This letter proves that your institute wants to extend your internship for a longer time.
Can my family join me in Germany?
No, your family cannot join you if you have an internship/training visa. But they can come to Germany if they obtain their own visa. Like the can get a visit visa to come to Germany.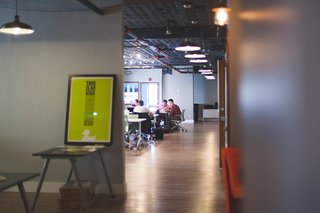 Can I switch my Internship Visa to a Working Visa?
Yes, you can switch your internship visa to working visa. But this is a case when the company you are doing your internship at wants to hire you as an employee. Or another company wants you to work for them.
Can I visit Schengen countries if I am going to Germany on a training/ internship visa?
Yes, your visa is valid for the whole Schengen area. So you can visit other countries. But you cannot do an internship in other Schengen states.
We hope this article helps you get training/internship visa for Germany.