1000s of Pakistani Students are studying in Germany for free. Germany degree value has greatly increased. Germany has been encouraging the influx of students.
They are doing this by offering quality higher education at low cost and good research and teaching staff. You need to have a student visa for moving to Germany. In this article, we will discuss how you can get a Germany student visa especially Pakistani students. The method of applying and going to Germany.

German student visa as Pakistani
The statistics have shown that the number of Pakistani students moving to Germany is highest among the Asian student. Many Pakistani citizens want to study in Germany as an international student. German degree is well recognized in Pakistan. You will have better opportunities for your carrier with a German degree. If you want to study in Germany and have no know-how of the procedure, do not worry. Just do the following things step by step given in the later article. And you can get a German student visa as a Pakistani student.
University and program selection
Search for the university you want to study in. Then further search for the specific program you want to study in. Then select for the best university for your program offered. You can apply at:
You can look for the universities at Daad website. And you can do this with the courses of your interest. Select list of the universities for yourself.
After selecting the university. Go to their websites. Then search for courses of the programs you want to study. Also, check their eligibility criteria and the procedure of their admission. Sign up for an account on their website portals to apply.
Steps before applying
Before you apply for the University in Germany. There are some things you should do:

You should register and take the IELTS or TOEFL test.
Learn German if possible. Even if you choose an all English course you will need to learn German for daily activities.
You have to get your degrees attested by HEC. You can do this online. Make an online account at the HEC and book an appointment. On appointment day, take your documents and get them attested.
Get the copies of your documents (Matriculation result, Intermediate result, Bachelors Transcript & Degree, IELTS/TOEFL) notarized by a lawyer.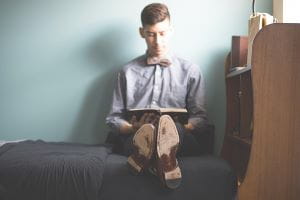 Procedure of applying for a university
For studying as an international student in Germany, there are some procedures and strategies which are you bound to follow. You can send your documents by to your desired universities by following means:
You can send your information and documents by online means; filling an online form
You can submit your documents by post, using DHL or TCS.
If it is required you can apply through uni-assist. You can easily apply through uni-assist in your desire universities by making a uni-assist portal. After this, you are required to post your documents. There are no limitations, more than one application can be sent easily.
Requirements for applying
A German University asks for the documents which fall upon the required criteria. For applying for Germany student visa as Pakistani you must have the following documents:
You must have a Higher Education Entrance Qualification(test given to apply for the undergraduate program to get admission in Germany)
Proof of language skill ( IELTS OR TOEFL)
Matriculation and intermediate results (to apply for the undergraduate program to get admission in Germany)
proof of identity (ID or Passport)

Recognized Bachelor's Degree ( For applying to a postgraduate program)
Official Transcript( only if you are applying for postgraduate program)
Applying for Pakistani student visa
After applying for the University apply for the student visa. Book an appointment for the Visa interview online at the German Embassy in Pakistan. Applying early is useful. As a lot of students are waiting for an interview. It may take 3 months time before you get scheduled for an interview for Germany student visa.
Requirements for Visa applying
For applying for the Germany Student Visa as Pakistani, you must have the following documents:
Application form and its copy
A valid passport (passport should be valid for the whole stay in Germany)
Two biometric photos
An admission letter from your university
Bank statement to prove your financial stability
Health Insurance
University Entrance Qualification (in case of applying for Undergraduate program)
Proof of paid visa fee (usually 60-70 Euros)
Steps after acceptance in a University:
After you are accepted in the university. You must do the following things: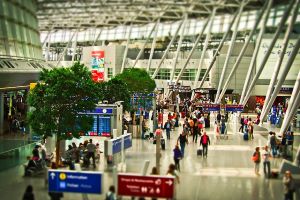 At first, you are required to open a bank German bank account. You can open a German blocked account through Deutsche Bank or Fintiba Bank. You to open a blocked account. Then deposit the blocked amount. That gets blocked till you arrive in Germany.
Finding accommodation in Germany. Either by applying for residence hostels or you can look for private apartments. Both of these things can be done online.
Get yourself a Travel insurance
Visa interview
On the appointment day, go to the embassy on time. Take all the required documents. They will ask you some
general questions.
Be confident and be honest during the interview. You will receive your student visa in three weeks mostly.
After the interview
After getting the student visa, book a ticket for Germany as soon as possible.
Arriving in Germany
After arriving in Germany there are some necessary things to do in Germany. This includes:
Either you bring some Euros (1000-1500 Euros) with you or exchange your currency
Buy a bus ticket or get a taxi to your accommodation.
Registering your address
Activating your blocked account
Enrol yourself in university
Student work allowance
You can work as a student in Germany only for the allowed time. Most international students do some part-time jobs. You can usually work for 15-20 hours a week.
We hope this article helps you get a student visa for Germany.