With thousands of people applying for Germany. The competition is getting harder and harder. You will need something to make you distinct among others. Those who want to study master's program have to provide a lot of documents. You are supposed to write a motivational letter to study in Germany. In this article, we will study about the motivational letter and how to write it.
[adinserter block="1″]
Motivational letter
A motivational letter is also known as the statement of purpose. It is a short piece of writing about yourself. It includes your past, your life aims, your personality, and your interests, etc. So it is basically a document you write to explain yourself. The motivational letter serves as a purpose to define you and your goals.
Student motivational letter for German university
A motivational letter is one of the key documents required during your university application. Admission committees in Germany take motivational letter very seriously. So these letters should reflect your commitment and intentions to study in Germany. Your letter should reflect your character, goals, and ambitions. This is the most personalized document. So many times you are selected based on your motivational letter. The German officer could judge you based only on the motivational letter. Whether you are an eligible candidate or not.
[adinserter block="1″]
Things to do before writing a letter
There some things you should study about before writing a motivational letter to study in Germany. These are as follow:
Search about Germany. Things that make Germany different. And find some Germany achievements.
You should find about the university of your Master's program and about the program.
And Learn about their main projects, activities, philosophy, and interests will help you with motivation letter that what it should contain. 
Work done by the University in your program.
How to Write Your Motivation Letter
When writing your letter, you must consider relevant and interesting details about yourself. You have to prove the admission committee that you are the right candidate to be selected for the program. Your letter should focus on your intellectual personality. And it should not make you appear non-serious. You must plan the concept and the structure.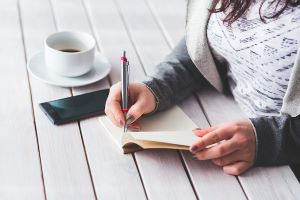 Introduction
An appropriate letter must have your goals and a short preview of the letter listed down properly.
First, give respect like "Dear sir" to start. And then tell you to want to study at this University.
Then you should write about Germany first. Write about how you can study better in Germany. That you would be able to achieve benefit from studying there. And also how it will be good for your home country and favourable for Germany.
You can look at the following example:
Body
Then you should write about why you want to study at the chosen university. What made you choose this particular University? Only after good research can you write about this.
And why you want to pursue the chosen program and the qualities you can bring to the program. If you have shifted field. Explain what encouraged you to change the field. If your previous studies were related to the current chosen program it will be favourable for you.
You should show your professionalism when writing. Write about the benefits you will achieve. And how it will prosper your future.
You can look at the following example:
[adinserter block="1″]
After this add some personal experience and achievements.
Conclusion
Finally, conclude your topic. Write facts about why you would like to study this program. Give as many as possible.
In the end, thank the reader. And offer that you can provide further information if they need.
You can look at the following example:
Things to consider when writing
There are some things you should keep in mind when writing a motivational letter: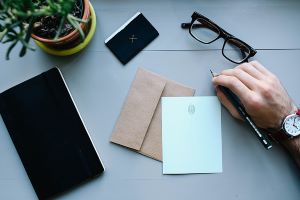 Your letter should have a structure. Like, it should move from your introduction to your middle body (contains all details); and to a final conclusion.
And you should have a wise selection of words. You should avoid the use of complex words. In fact, use persuasive and simple tone.
Do not repeatedly say the same thing. Especially do not repeat what is written already in your Europass CV (i.e. do not go into details about your academics and the schools/ colleges name)
Your goals should provide benefit to Germany as well as your home country.
Give time to writing a motivational letter. Your letters are very important.
Repeatedly check your motivational letter for any mistake. And do your proofreading.
Then match your letter with the available examples. If your looks to follow the basic method.
If you believe your letter is good enough then send it.
Your motivational letter should not exceed more than two pages.
Motivational letter vs Cover letter
[adinserter block="1″]
You should know that motivational letter is not the same as a cover letter:
A cover letter is written when you are applying for a job. You should submit it with your CV as it gives you extra credit. You write this when you have found a vacancy. And want to apply for it. This is written to grab the reader's attention toward you. So that you able to gain a certain job.
In comparison, a motivational letter is written when you want to enrol in University, or a program, internship, etc. So this is basically for an educational purpose. With your CV it explains your motivation and passion for applying. It makes the officer understand you and your goals.
Motivational letter sample for master's
If you are still confused, you can consult the sample letter:
We hope this article helps you write an effective motivational letter for your study in Germany.