If you want to pursue your higher education internationally. You will find many countries as an option. Many developed countries offer a quality higher education. In this article, we will compare Australia and Germany for higher education. And the major differences you can find as an international student if you studying in Germany or Australia.
[adinserter block="1″]
Studying in Australia VS Germany
Australia and Germany are both well known for their education and educational system. Their institutions' degrees are valuable and recognized worldwide. And they have excellent teaching staff and the environment. But to make the decision about where to study as both are well known. This makes the choice of institution difficult for the student. We have written some main differences you will find as an international student. That may help you to come up with a decision after looking up at all options. Only you can come up with the best decision for yourself. These are:
Tuition fee
Tuition fee is one of the main key factor that comes up when deciding for university. You can study at the place you can afford.
Germany has a very low tuition fee. In fact, the public universities charge no fee at the undergraduate level. The average tuition fee for studying in Germany is usually 600 Euros per year. This is very economical and you can afford it easily.
On the other hand, you will find Australia education expensive. They have very high tuition fees. The tuition fee of the Australian university varies from 15,000-36000 AUD per year.
Work
[adinserter block="1″]
The work conditions for international students are similar. In both countries. On a student visa, international students can work for 20 hours a week whether they studying in Germany or Australia.
In Germany, international students can work for 20 hours weekly. You cannot exceed the time-limit of the year. The minimum wage in Germany is 9-10 Euros per hour. Most students prefer part-time jobs. The average wage student usually earns is 12-15 Euros per hour in Germany.
On student visa in Germany, you are not allowed to do freelancing.
In Australia as well you can work 20 hours a week. But in the off semester, you can work for 40 hours a week. The minimum wage in Australia is 17-18 AUD per hour. This is greater than in Germany. Through different part-time jobs, most students can usually earn 20-25 AUD per hour.
On student visa in Australia, freelancing is allowed.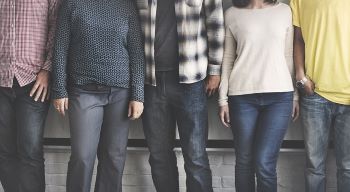 Social life
There is a huge difference in social life when studying in Germany and Australia.
In Germany, there is a very distinct line between formal and informal. You will be treated formally only by your close ones. No one will approach you unless you approach them. So Germans are mostly informal. They do not bother about anyone. Rather they mind their own business.
In comparison, people are friendlier and easy to approach in Australia. If you are moving to an Australian university you will experience a very friendly environment. Many people will approach you. Your social circle will get larger easily. You develop a friendship with Australian people very fast.
Semester system
In Germany, you may have some quizzes or assignment. But your result mostly depends upon your final exam. These quizzes are not included in your final grading. So mostly there is no evaluation in between the semester.  You will just go and take lectures. You just need to have a good technical understanding of your subject.
On the other hand in Australia, your assessments start from the second week. There are quizzes, assignments and regular tasks. In Australia, there are very strict criteria for the assignment. You must to completely do it by yourself by your understanding.
[adinserter block="1″]
Accommodation
Wherever you move you will need a place to shelter you. Accommodations are advised to found before you move.
In Germany, there are residence halls or private accommodation. You may be able to find cheaper accommodation. But it is difficult to find accommodation in Germany. The residence halls usually cost around 170-250 Euros. The price range of private accommodation depends upon your type of room. Private accommodations range from 300-600 Euros.
In Australia, you can live in a hostel or private accommodation. The price of accommodation depends upon the location. The private accommodation outside the city is mostly 400 AUD but for the inside city, it costs about 600 AUD. However, Hostel accommodation usually costs 1000-1200 AUD (650-800 Euros) but this includes your food as well.
Cost of living
Moving to anywhere you have to check your balance and budget. So it is very important for you to check the usual living cost of the country you move to.
Germany is very economical when it comes to the cost of living. Except accommodation living costs also include health insurance, food, mobile phone contract other miscellaneous expenses.  For most international students the average living cost is around 500-700 Euros. Here is a list of tips to save money in Germany.
In contrast, Australia is more expensive. Everything accommodation, food, mobile, etc costs more. The average living cost of most international students in Australia is 1200-1400 AUD (700-900 Euros).
Health Insurance
Getting Health Insurance is necessary for both countries. But the major differences are:
In Australia, you have to get Health Insurance before coming to Australia. For example, if you want to study in Australia for two years. You will have to get Health Insurance for two years. This usually costs about 12000-1400 AUD (800-900 Euros) for two years.
In comparison in Germany, you get Health insurance after moving. You may also get Health insurance before moving through Fintaba blocked account. In Germany, you have to pay about 90-100 Euros monthly for Health insurance.
[adinserter block="1″]
Language
Communication is a major factor wherever you move to. You need to talk and understand for living somewhere.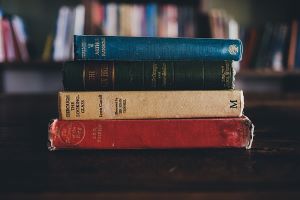 In Germany, you will suffer from a huge language barrier. Even if you select all the English program to study. You will have to learn German to communicate with others. And to carry out your daily life activities.
In comparison, if you are moving to Australia as an International student. You can use English to communicate with anyone in English. English is the local language used in Australia. So you would not have to learn a new language.
Commute
The commute is travelling from one's home to workplace regularly.
Germany usually does not have any traffic problems. The main reason for this may be that the transport system in Germany is a lot better. And Germany also has an excellent Public transport system. In fact, on student ID public transport is free to students.
In contrast, there is a huge traffic problem in Australia. Sometimes, public transport is 15-30 minutes late. And you will also have to pay for your transport. It may be discounted for students. But you still have to pay for your transport. This will increase your monthly cost of living.
[adinserter block="1″]
Citizenship
If you are planning immigration in the future, you should check the procedure of citizenship of that country. As a student moving to these countries, do think about your future:
It is very difficult to gain citizenship in Germany. Their law is very difficult. You have to fulfil many requirements. You must have at least almost 7-8 years in Germany to gain German citizenship.
The citizenship of Australia is comparatively easy to get than Germany. If you have spent at least four years in Australia with 1-year permanent residence. You can get Australian citizenship.
Weather
If you are moving to anywhere the weather is also one of the important factors. If you can adapt to the new environment then you can neglect the weather and climate.
Germany has four distinct seasons. It does not have any extreme weather. Although climate change can be a little sudden. As it may be sunny now, but raining the very next moment.
In contrast, Australia has mild or temperate weather. It is warmer and humid in general. And it has the same sudden weather change as Germany. You never know when it might start raining.
We hope this article helps you select a country that fits best for you.