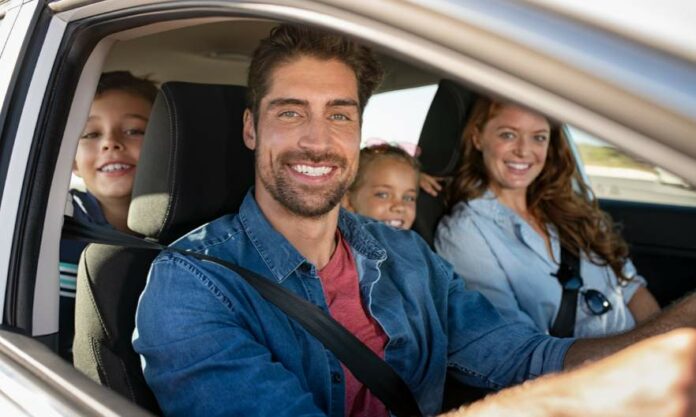 "Can I drive in Germany with an Albanian license?" This question may cross your mind if you're an Albanian citizen planning a trip to Germany, or if you're considering moving there for work or study. The answer is yes, you can drive in Germany with an Albanian license, but there are specific rules and guidelines you'll need to follow.
Drive in Germany with an Albanian License
An Albanian driving license is generally accepted for short-term stays in Germany, usually up to six months. During this period, you can drive in Germany with an Albanian license without any additional formalities. However, there may be restrictions and limitations based on the type of vehicle and the categories mentioned on your license.
If you plan to reside in Germany for more than six months, you have to convert your Albanian license to a German one. The process for this conversion is detailed in a later section.
Process to Convert an Albanian License to a German License
If you plan to live in Germany for an extended period (more than six months), you need to convert your Albanian driving license to a German one. This is to comply with German driving regulations and ensure that your driving privileges continue without interruption.
The following table highlights the specific requirements for converting an Albanian driving license to a German one, detailing whether you need to attend theory classes, undertake a first aid course, or take practical classes.
For most standard license classes, such as A1, A2, A, B, BE, C1, C1E, C, CE, D1, D1E, D, and DE, there's no need for theoretical or practical tests, except eye examinations and medical fitness proofs for C-/D-Classes.
However, for those with only the AM class registered on their Albanian license, a practical test is required, but there are no need for theory classes, eye examinations, or medical fitness proofs.
| Issuing State of License | Eye Examination Required | Proof of Medical Fitness | First Aid Proof Required | Theoretical Test Required For Classes | Practical Test Required For Classes |
| --- | --- | --- | --- | --- | --- |
| Albania | Only for C-/D-Classes | Only for C-/D-Classes | No | No test required for classes A1, A2, A, B, BE, C1, C1E, C, CE, D1, D1E, D, DE | No test required for classes A1, A2, A, B, BE, C1, C1E, C, CE, D1, D1E, D, DE |
| Albania (only AM) | No | No | No | None | Yes, if only AM is registered in the license |
Application Procedure
The application procedure to convert your Albanian license to a German one involves several steps:
Gather Required Documents: These typically include your valid Albanian driving license, proof of residency, a recent passport-sized photograph, a translation of your Albanian license (if needed), and other relevant documents.
Visit the Local Driver's License Office (Führerscheinstelle): You must submit your application and required documents in person at the local driver's license office in your area.
Pay the Application Fee: There will be a fee for the conversion process, and the amount may vary depending on your location and the type of license you are applying for.
Approval and License Issuance: After successfully meeting all requirements, your German driving license will be issued. The timeline for approval can vary, so it's wise to inquire locally.
Renting a Car in Germany with an Albanian License
Renting a car in Germany with an Albanian driving license is a convenient option for those looking to explore the country. Most rental agencies generally accept an Albanian license, especially if your stay is less than six months. While not mandatory, some agencies may prefer that you also carry an International Driving Permit (IDP) along with your Albanian license.
The minimum age to rent a car usually ranges from 18 to 21 years old, depending on the vehicle category, and additional fees may apply for younger drivers. When it comes to insurance, rental companies offer various options, including third-party liability insurance and collision damage waiver (CDW). It's wise to understand what's included in your rental agreement and choose the coverage that best suits your needs.
Reservation and payment can be made online or in person, with credit cards being a common payment method. If you plan to have additional drivers, they must also meet the rental company's requirements and be added to the rental agreement, often for an extra fee.
Before you start driving in Germany, I would suggest you read our guide on driving in Germany as a tourist.
Before leaving the rental lot, it's a good practice to inspect the vehicle for any existing damage and ensure it's noted in the rental agreement. This precaution helps avoid potential disputes later on.
Important Considerations When Driving in Germany
Whether you plan to drive in Germany with an Albanian license or a converted German one, being aware of some key considerations is essential. This section provides information on traffic rules, vehicle standards, and emergency contacts that you must know to ensure a safe and legal driving experience in Germany.
Driving Guidelines in Germany
Understanding German traffic rules is crucial when driving in the country. Some key rules include:
Right-Hand Driving: Germany follows right-hand driving, and vehicles must keep to the right side of the road.
Speed Limits: Residential areas usually have a speed limit of 30 km/h, urban areas 50 km/h, and highways vary, with some parts having no specific limit. Always follow posted signs.
Drunk driving: The blood alcohol content (BAC) limit is 0.05 grams per deciliter. Strict penalties apply for violations.
Seat Belts: Wearing seat belts is mandatory for all passengers, including those in the back seat.
Mobile Phones: Using a mobile phone while driving without a hands-free device is prohibited.
Conclusion
You can drive in Germany with an Albanian license by following some rules. I have provided you with the important details you need. Always check with local officials for the latest rules, and enjoy your time driving in Germany!