If you want to move to a European state, you may be able to attain a scholarship for your tuition fee. But you still have to cover the large living cost and travelling cost that haunt you. Erasmus Mundus scholarship solves all these problems for you. This is an international scholarship. It is offered to students from all over the world.

Erasmus Mundus scholarship
European Union created the Erasmus Mundus program with the purpose to enhance higher education quality by providing multiple scholarships and academic co-operation between the rest of the world and EU. For students looking for educational scholarship in Germany can apply for Erasmus Mundus Joint Master Degree (EMJMD). It is an international study program that offers scholarships to the best student candidates. The student must study in at least two of the program countries. You may select Germany as one of your program countries. After completion of one year in a country, the student must move to another program country.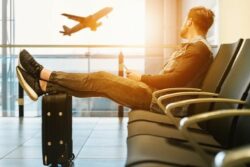 Eligibility criteria
For applying for Erasmus Mundus Joint Master Degree (EMJMD) you must fulfil the following conditions:
You can apply if you want to study at Master's level
And you must have a first higher education degree or have a recognized equivalent level of learning.
And you cannot gain any other EU-funded scholarship scheme. While you are benefiting from Erasmus Mundus Joint Master Degree (EMJMD) scholarship.

Benefits of Erasmus Mundus scholarship
The Erasmus Mundus scholarship is fancied by a lot of students. This is due to its attractive offers. It provides you with the following financial support:
It covers all your educational cost that includes tuition fee, library fee or laboratory cost.
They all provide full insurance coverage.
They also provide you with living cost. That is mostly about 1000 Euros monthly.
And provide you travelling cost of about 4000 Euros yearly.
Requirements
For applying for Erasmus Mundus Joint Master Degree (EMJMD) you must fulfil some requirements. That includes preparing the following documents: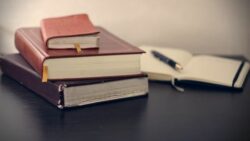 You need to have scanned file of  your passport
Also, you have to give a test and pass with a standard grade that shows your English proficiency. For example IELTS or TOEFL.
You need to have attested Transcript copy.
And you need two letters of recommendation from your graduated university professor. In case you have a job experience you need another recommendation letter. It can be of manager form your job.

And you need to write a detailed Letter of motivation. You should write a letter very carefully. It must contain the reason for applying in an interested program. You are also supposed to give a good reason regarding selecting the university you are applying in.
A detailed CV regarding your academic background (should be according to the country format you are applying).
Procedure of Erasmus Mundus scholarship
The most applying process is online. The step by step procedure of applying is given as follow:
Erasmus Mundus Joint Master Degree (EMJMD) website has a list of all the courses offered and their program country.
You can apply a maximum for three different programs from this website. You have to directly apply to the program by opening the online portal.
This portal is available for applying mostly between the months of October to January.
When you have completed your application form you must attach all the required documents:
Scanned passport
Transcript
IELTS or TOEFL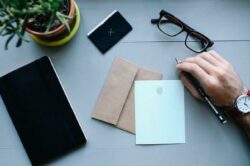 The one who writes a recommendation letter (i.e. your teacher or manager) has to mail your recommendation to the e-mail given.
After submission your document, you have to courier sealed transcript copy from your University to the given address. And sometimes additional attested documents are required. That is according to the selected program.
Then you have to wait for the interview. This is usually carried out in the month of February
The interview contains general questions from your educational background to the technical questions.
After the interview, you have to wait for selection. If you are selected you are informed. And then you can move to the offered country.
Time required
This program usually lasts from a minimum of 12 months to a maximum of 24 months. This time required will be according to the program selected.
We hope this article helps you to acquire the Erasmus Mundus Joint Master Degree (EMJMD) scholarship.