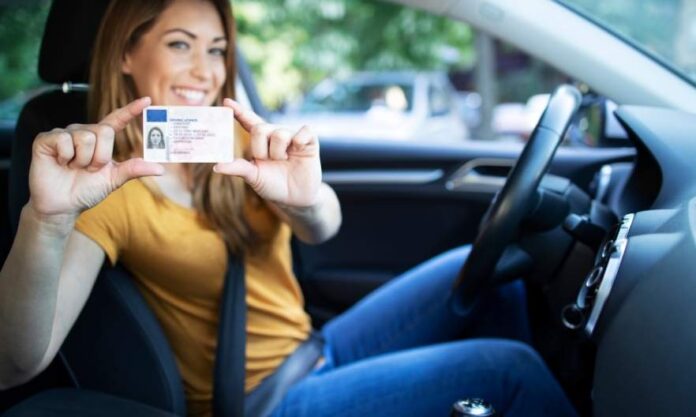 Can I drive in Germany with a Canadian license is a question we've been asked multiple times and the simple answer is, as long as you have a certified translation or an international driver's license, you can use your valid Canadian driver's license in Germany for up to six months. Is my Canadian driver's license valid in Germany?
Drive in Germany with a Canadian License
Those who plan to reside in Germany can exchange their Canadian driver's license for a German driver's license at the competent authority where they will be residing. Bringing your previous German license to the attention of the German clerk is essential if you have already held a German license.
If you exchange your Canadian driver's license for German, we advise you to find out about German driving rules like when to use the headlight flasher in Germany?
Changing a Canadian Driver's Licence to German
It is necessary for you to have a valid driver's license before you move to Germany. The foreign driver's license you obtained after moving to Germany cannot be exchanged for a German one.
Converting your Canadian license to a German license involves the following steps.
Driving Licence Translation
Driving license translation is required for those whose driving licenses are not in German and do not come from an EU/EEA country. Exceptions may apply; contact your local automobile association for more information. Translations of driving licences can be obtained two ways:
Get an International Driving Permit
Get an Official Translation
Valid Address
If you wish to convert your driving license, you must register your address (Anmeldung), since you will need an registration certificate (Anmeldebestätigung) to convert it.
Book a Bürgeramt Appointment
A driving license transfer appointment needs to be booked at the Bürgeramt.
Appointment Day
To convert your driving license, you will need the following documents.
Foreign driving licence

Ensure that it is still valid. Original licenses are required, not copies. The driving license you give during the appointment is never returned to you.

Photocopy of your driving licence
Passport or personal ID
Certified translation of your driving licence
A passport photo.
A license conversion fee varies from city to city, but it usually ranges from 35 to 50 euros. While you wait for your German driving license, ask for a temporary license during your appointment. All you need to do now is wait for your newly issued German driving license. There can be a delay of a few months.
There will be a letter for you in a few weeks. Your new driver's license needs to be obtained from the Fahrerlaubnisbehörde. You must show your passport and get your license after taking a number there, waiting in line and showing them your passport. The process is very easy, but it may take up to an hour to complete.
Can I Get My Canadian Driver's License Back
If you reside in Germany and have exchanged your Canadian driving license for a German driving license. The next question is Can I get my Canadian driver's license back? You might be visiting Canada and want to drive there. There is an agreement between the Canadian and German governments that allows German drivers to drive in Canada for a couple of months.
When you intend to stay for an extended period of time in Canada, you will eventually need a Canadian driving license. German licenses can be exchanged for provincial ones without having to take the test again in some Canadian provinces under an agreement with Germany. If your Canadian license wasn't expired too long ago, you could "revive" it provided it wasn't more than 3 years old.
It is also possible that the Führerscheinstelle where you live will not destroy your Canadian license. In the event you still need to move back and forth, then you can switch them back and forth when you move to Canada/back to Germany.
German Driver's Licence in Canada
For a limited period of time, the German driver's license can be used in Canada. The German driver's license holder who intends to stay in Canada for a longer period of time must obtain a Canadian driving license.