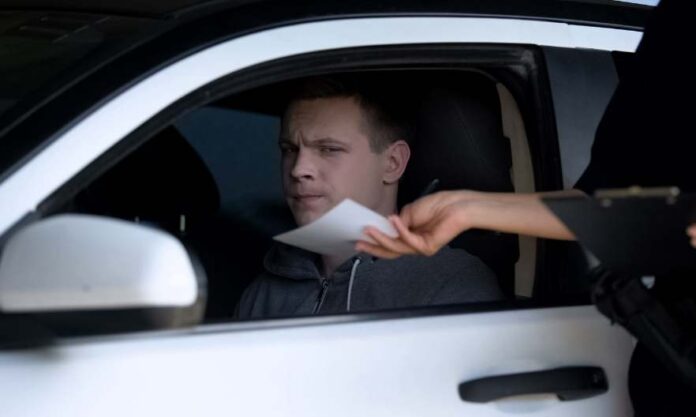 What happens if you drive without a license in Germany? If you are driving without a license in Germany or if your license has been revoked, you could be prosecuted under Section 21 StVG. Depending on the offense, this could result in a fine or imprisonment for up to one year.
If you have difficulty passing your practical driving test, we have shared 14 tips and tricks to pass your German driver's license.
Driving Without a License in Germany
In order to drive legally in Germany, you must not only have a driving license, but the appropriate one for the car you're driving. To drive different types of vehicles, you need different licenses. Driving without the corresponding license for the vehicle you're driving can lead to criminal charges. For example, a category B driving license does not permit you to drive the same vehicles as a C or D license would. Even if the person holds a driving license, they may still be charged if they don't have the appropriate license for the vehicle in question which means driving without a license in Germany.
It's important to remember that you need the right license not only for driving a car but also for attaching a trailer. You might need a B license to drive a car, but that won't be enough if you're planning on adding a trailer. For that, you'll need a BE license.
Forgot Your Driver's License at Home
This can also happen: the document is simply forgotten at home. If the person in question has a driver's license but doesn't have it with them when questioned by police, they could face an administrative charge. You may only have to pay a small administrative fine if you're caught. If you cannot show it to the police during a traffic stop, you are committing an administrative offense. According to the catalog of fines, the penalty for this is a warning fine of 10 euros.
Some offenses examples are not carrying your driving license, failing to report a lost driving license, and operating a moped without the right license. Some other administrative offenses are not having glasses while driving when needed.
Are Car Owners Liable for Drivers Without a License?
If you own a car, it's in your best interest to make sure that the person borrowing your vehicle has a valid driver's license. You can ask to see their license if needed. If the owner of the car permits or requests someone to drive their vehicle without a license or with a driving ban, they can also become criminally liable according to StVG section 21.
Companies that provide their employees with company cars also need to check in on them annually. This includes making sure they have the required driving license as well as ensuring they haven't been given a driving ban that would prevent them from using the car.
The seller should request to see the potential buyer's driver's license before allowing them to take a test drive of the car. Remember, during the test drive, you as the seller are still technically the owner of the vehicle. Thus, they need to confirm that the driver of their car has a legitimate driver's license. Once the vehicle is sold, it is no longer the seller's property.
If a car owner allows their child to practice driving, the owner can also receive criminal charges if they don't have the required driving license. They are allowed to practice in closed, private settings with the car owner's permission, but not in public traffic. If the car is used on road, its owner risks getting fined, penalty points, and even imprisonment.
Related: Drink Driving Limit in Germany: Guide for Drivers.
Driving While Banned
If someone drives even though they have a driving ban or their license has been revoked, they can be prosecuted. Taking this action indicates that the person has willfully violated a traffic law, which will likely lead to more severe penalties such as increased fines, points against their license, or imprisonment.
Driving Ban vs Revoked Driving License
| Banned Driving License | Revoked Driving License |
| --- | --- |
| For example, if you receive a driving ban for speeding, you must turn in your driver's license. After the specified time has passed, you will get your driver's license back. A driving ban generally lasts between one and six months. | If your driving license is revoked due to drug abuse or drinking and driving, then you have to apply for it again after the deadline has passed. This process is usually associated with high costs and passing a medical psychological examination (MPU). |
| A driving ban applies to all motorized vehicles. Mopeds, e-scooters, bicycles with an auxiliary motor, and e-bikes are also prohibited. | If the driver's license is revoked, driving mopeds up to 25 km/h is generally permitted. |
Does Insurance Pay If the Driver Does Not Have a Valid Driver's License?
The motor vehicle liability insurance (Kfz-Haftpflicht), which pays the damage to the opponent in the event of an accident at fault, can repeat the money and make recourse claims of up to 5000 euros. The comprehensive insurance (Kaskoversicherung) may not pay at all. This means that you are left with damage to your own vehicle.
Driving Offences with a Foreign Driving Licence
If you're driving in Germany with a foreign license and commit a driving offense, you can be prosecuted under the § 29 FeV (Driving Licence Ordinance). This applies even if your home country's license has expired or been revoked, regardless of whether you have your primary residence in Germany.
Driving licenses from European Union countries are typically valid in Germany. Thus, there is no need to convert the license into a German one usually. If you have an EU license, you can continue driving in Germany without being charged with offenses for not having a valid driver's permit.
If you have a non-EU license and want to move to Germany, you may need to get a German license, depending on your current license. Are you curious about the steps necessary to obtain a German driver's license?
Driving Abroad Despite a Driving Ban
You cannot drive in foreign countries if you have already turned in your German driver's license, as you would then be unable to present the required original document. Depending on where you are, hefty fines may also be incurred.