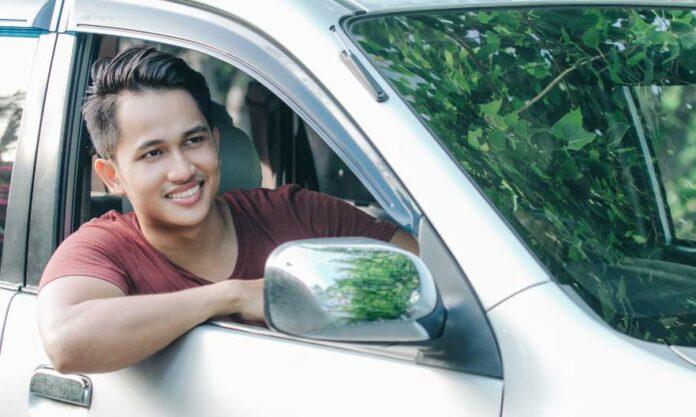 Can I drive in Germany with an Indonesian license? This is a common question many Indonesians ask when considering a trip to Germany. The answer is yes, but there are specific guidelines and conditions to be aware of.
In this comprehensive guide, we'll delve deep into the requirements and processes of driving in Germany with an Indonesian license, ensuring you navigate the German roads with confidence.
Drive in Germany with an Indonesian License
When it comes to driving in Germany with a foreign license, there are several factors to consider. Here's what you need to know before driving in Germany:
General Requirements:
Minimum age of 18 for driving cars.
Mandatory car insurance if renting or owning a vehicle.
Zero tolerance for driving under the influence of drugs.
The low alcohol limit for drivers (it's best to avoid alcohol entirely if planning to drive).
Driving in Germany as a Tourist
If you're visiting Germany for a short vacation or business trip, your Indonesian license will serve you well. It remains valid for up to six months from your entry date. However, always ensure you carry both your passport and Indonesian license when driving.
Driving in Germany as a Permanent Resident
For those considering a longer stay or permanent residency in Germany, the rules slightly differ. You can use your Indonesian license for the initial six months. After this period, German law mandates that you apply for a local driving license. This process might involve submitting specific documents, attending a driving school, and even undergoing a driving test, depending on various factors.
Converting an Indonesian License to a German License
While your Indonesian license is valid for the first six months, getting to a German license ensures you can drive legally in the country without any interruptions. Additionally, a German license is widely recognized across the European Union, offering more flexibility for travel.
Required Documents for Conversion
Eyesight Test Certificate
Proof of Health Suitability
First Aid Course Certificate
Valid Indonesian Driving License
Proof of Residency in Germany
Steps for the Conversion Process
To begin the conversion, you'll first need to enrol in a German driving school. Here, you'll be introduced to the nuances of German driving rules and practices, ensuring you're well-equipped to drive on German roads.
After completing the required theory lessons, the next step is the computer-based theory exam. This exam tests your knowledge of German traffic laws, road signs, and general driving practices. It's essential to pass this exam to move forward in the conversion process.
Depending on your driving proficiency and familiarity with German road conditions, you will also need a few practical driving lessons. These lessons are crucial to ensure you're comfortable driving in various German conditions, from the bustling city streets to the high-speed autobahns.
Once your instructor feels confident in your skills, you'll be scheduled for the practical driving test. This on-road test assesses your driving skills in real-time conditions, ensuring you can safely navigate German roads. The examiner will ask you a few questions about actual driving during this test.
After successfully clearing both the theory and practical exams, the final step is waiting for your German driving license to be issued. This might take a few weeks, so it's essential to be patient.
Renting a Car with an Indonesian License in Germany
Renting a car is often a popular choice for those wanting to explore Germany at their own pace. If you're considering this option, here's what you need to know when using an Indonesian license:
General Guidelines
Your Indonesian license is recognized in Germany, especially if it's in English or paired with an International Driving Permit (IDP). However, always ensure your license is valid and not nearing its expiration date.
Insurance and Safety Precautions
Before driving off, ensure the car you're renting is insured. Most rental companies include basic insurance in their rental fee, but it's always wise to double-check. Consider opting for additional coverage if you feel it's necessary for added peace of mind.
Another crucial step before driving is to inspect the car thoroughly. Take clear photos of the vehicle from multiple angles, capturing any existing damages or scratches. This documentation can be invaluable when returning the car, ensuring you're not wrongly charged for damages you didn't cause.
Checking with Rental Companies
Different car rental companies might have varying requirements. While most recognize and accept an Indonesian license, it's always a good idea to check in advance. Before your trip, reach out to the rental company you're considering and confirm their specific requirements for Indonesian license holders. This proactive approach ensures a smooth car rental experience upon your arrival in Germany.
Additionally, some rental companies might offer special deals or packages for international tourists. It's worth inquiring about any promotions or discounts that might be available to you.
Conclusion
Driving in Germany offers a unique opportunity to explore its scenic landscapes and vibrant cities. Whether you're driving in Germany as a tourist or planning a longer stay, understanding the rules associated with an Indonesian license is crucial. By being well-informed and taking the necessary precautions, you can ensure a smooth and enjoyable driving experience in this beautiful country.