Medicine study in Germany medical universities in detail. Germany ranks top among the healthiest countries in the world. Germany has top hospitals and medical universities. German medical Universities have an outstanding reputation all over the world. They develop professionals that excel in their respective fields.
[adinserter block="1″]
Medicine Study in Germany
The medical education in Germany is called "MD (Doctor of Medicine)". Medicine study in Germany like all undergraduate programs is free in public German universities. This may be shocking but there is no tuition fee for MD/MBBS. Therefore, you only have to make payment for the language course and other living costs. Medical study in Germany is divided into many sections. You have to clear many stages to become a professional in medicine. All these stages are described in the article.
Admission entry types:
Before the undergraduate level, there is a 13-year education in Germany. So sometimes students (that have 12-year education) have to get additional education before admission to the medical university. Therefore, there are two types of admission entry depending upon your early education. These are:
Direct Entry
For direct admission to the MBBS you need the following qualifications:
You need to be A levels graduate. In which you have studied one language, Chemistry, Mathematics, Biology and Physics subjects. And you must have German language knowledge of at least Level C1.
Or if you have completed education till intermediate studies (12-year education). And then you have also successfully completed two years of MBBS course at your home country University. And also you need German language knowledge of at least level C1.
[adinserter block="1″]
Indirect Entry
For indirect admission, you will have to do additional studies and give Exams. For indirect admission you must have the following qualification:
You have completed intermediate education only and will have to study Studienkolleg (M course) that takes one year. Then give the general university entrance exam (Feststellungsprüfung).
To apply for admission to Studienkolleg you need to give an "Aufnahmeprüfung". You will need knowledge of the German language of at least B1 level for this test.
And then after studienkollegs, you give Feststellungsprüfung. That proves that you are eligible for MD/MBBS admission and also your German language proficiency (C1 level).
Indirect admission method: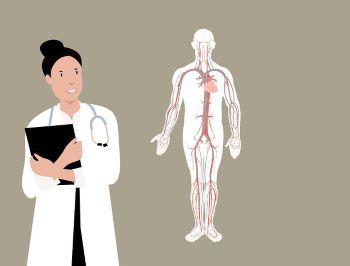 If you have completed your intermediate (12-year education). And now you want to study MBBS in Germany. You will first have to go to studienkolle for a foundation/preparatory course called 'M' course. This one year (2 semesters) course teaches the standard lessons. These are necessary for further participation in German universities. Foundation colleges taught you these. However, for getting admission into these foundation colleges, you need to pass an entry test "Aufnahmeprüfung". Then after studying the 2 semesters, you give a final test the "Feststellungsprüfung". After passing this final test. The foundation college will forward you to the University for starting your MBBS/MD education. These terms are further explained as follow:
Aufnahmeprüfung
"Aufnahmeprüfung" is like an entrance exam. The international students who have to attend the Studienkolleg must give this examination. It proves that their German knowledge is sufficient enough. That they can study in the Studienkolleg class. And it also proves that their knowledge of mathematics is sufficient.
[adinserter block="1″]
Studienkollegs
Studienkollegs is a preparation course for foreign students of Germany called the "Foundation course". It lasts for a year (two semesters). As the high school education in Germany consists of 13 years in total. While in other it is about 12 years mostly. So you do not have the qualifications required for Germany university admission for bachelor degree level. Through this, you learn the German language. Thus, you have to study at Studienkolleg first. thus Then the gap of education will be filled for your further undergraduate admission.
Feststellungsprüfung
This is an examination conducted after the foundation course. This test determines whether the applying student is eligible for the admission in a German university. You usually prepare for this examination through your foundation course the "studienkollegs". If you want to get admission into the German university you will have to clear this course. If you are not able to clear in one attempt you will have to give this examination again. It is conducted twice in a year.
German language requirements
Medical study in Germany is taught completely in German. So for admission you in any German medical university learning German is mandatory. There is a difference in language level needed for entry depending on entry type:
[adinserter block="1″]
If you apply for the direct entry type. You must have knowledge of the German language of C1 level.
And if you apply for the indirect entry. You will only need to prove B1 level knowledge of German.
Stages of Medicine studies(MBBS) in Germany
Medicine studies in Germany are divided into three stages. These are as follow:
Basic medical science stage
Clinical science stage
Final clinical year
Basic medical science stage
This stage lasts for 2 years (4 semesters). And this stage is called "Vorklinik" in German. In these two years, we cover subjects like biology, physics, chemistry, anatomy, physiology, biochemistry, medical psychology, and sociology and introduction into clinical medicine. After which you give your first examination of the MBBS/MD degree in Germany.
Clinical science stage
This stage lasts for 3 years (6 semesters). This stage includes elective subjects. Also the first aid course, and three months of work experience in nursing. After which you give your second examination of MBBS/MD degree in Germany.
[adinserter block="1″]
Final clinical year
This is the final stage. And it is also called the practical year. It lasts for two semesters. It includes medical training which consists of an internship at a medical facility. After this, you give your final examination.
Medicine study Examination
For completing your medical education in Germany you need to pass state exams. These are called the "approbationsordung für ärzte" in German. That takes place in three stages:
M1
This is the first stage of the medical examination. It takes place after two years of study, after completing the Basic science stage. And it is based on non-clinical subjects taught in the first stage. It consists of a written and oral practical exam.
M2
This is the second stage of the medical examination. It takes place after five years of study. And only if you have successfully passed your first exam. It is a case-related written exam.
M3
[adinserter block="1″]
This is the third stage of the medical examination. It takes place one year after completing your second stage. It is an oral and practical examination.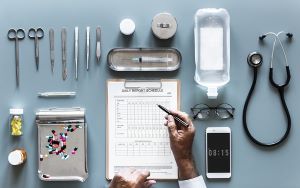 Medical License
Passing these examinations earns the medical students their license. That gives them the right to practice medicine. This license is permanent. It is valid in all of Germany. But it can be revoked for some disciplinary reasons.
Duration of MBBS
The duration of MD/MBBS study is about 6 years and 3 months. But to study in MD you also need 1 year of language learning. So it takes about 7.5 years to complete MD in Germany.
Working after Medical degree
After completion of a medical degree in Germany, you can expect both high employability and high salary. Due to the great reputation of German medical schools, many will be eager to hire you.
The salaries of doctors and nurses are highest in Germany among all the occupations. However, your salary will depend on the position you hold in a hospital. And also your experience. Many physicians and specialist earn about 65,000 Euros per year on average. That is a very high earning in Germany.
We hope this article helps you understand the Medicine study of Germany.