If you want to study PhD in Germany, you need to equip yourself with complete details of its eligibility and procedure. A Doctor of Philosophy is the highest university degree. After completing your master's study many looks for PhD offered across the world. For a PhD, you need to do extensive study and research. Germany has attracted students in bulk for PhD studies. If you want to be one of those students go through this article.
[adinserter block="1″]
Germany is an excellent country to study PhD. Germany offers two types of PhD and diverse disciplines to select from. There is a very high chance of your finding a PhD program of your interest in Germany. In addition, it equips you with guaranteed success in your profession after completion of your studies.
There are two types of PhD offered in Germany. These are:
Individual/traditional doctorate
An individual doctorate is independent and flexible. It allows you to choose your own supervisor, to conduct a research project of your choice and arrange your study activities on your accord. You identify a research project and pursue it independently.
The candidate selects the institution where they would prefer to carry out their research either at a university or non-university organization or within a German company.
There is no compulsory attendance, deadlines or curriculum.
You will focus on completing your research and writing a thesis.
The supervisor will have little input into the content of your project and you will be expected to largely work independently towards your own thesis.
Students will have to submit a thesis and complete an oral presentation and examination of their work in front of at least two professors in related fields.
The oral examinations test your wider knowledge in the field.
In some cases, the oral examinations are replaced with a defence of your thesis. The thesis defence focuses more on the research you have conducted and why you did it.
[adinserter block="1″]
Structured PhD
Structured PhD is internationally-oriented. You will work individually and collaboratively on wider research projects with the students and team of academics within the programs. You have to complete additional training alongside your thesis. It also includes collaborations and placements with external research institutes.
It involves completing compulsory lectures, seminars and interim assessments on research related topics.
You will attend transferable skills training in academic/scientific methods and soft skills.
Students are tutored by supervisors under the strict program curriculum.
There is actually a team of supervisors who look after all the PhD students within a doctoral program. So there is more support and training from supervisors and other members of your programs.
You have to complete several compulsory units in order to attain the 180-240 ECTS credits that are typically required for doctoral students.
You will be assessed on your knowledge of course content delivered in lectures and seminars. And you will have to submit a thesis, and complete the oral examinations.
Admission requirements for PhD in Germany
To study PhD in Germany you need the following documents:
A doctoral thesis outline
When applying to the university you need to make sure to properly present the outline of what your doctoral thesis research will be about. It must contain your intention of doing this study, how it will benefit in future and its need.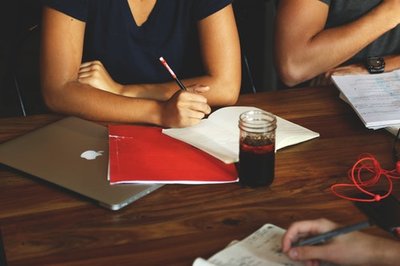 Qualification equivalent
Your qualification should be equivalent to German masters qualification to make you eligible for the doctorate. In case you have not studied Master at a German university, you need to make sure if your educational qualification is eligible for doctoral studies. For this, you can check your education equivalence to German education grades in the official database of Anabin. You can also check it on DAAD.
German language proficiency
[adinserter block="1″]
Mostly for PhD German language proficiency is not required. As most PhDs are offered in English. However, international students can proof proficiency in the German language by DSH and the TestDaF.
English proficiency test
If you are not a native speaker then you need to prove your English proficiency. You can give IELTS and TOEFL to prove this.
GRE or GMAT
Some universities also require GRE or GMAT with specific scores to get admission to Doctoral studies.
Motivational letter
You need a detailed motivational letter. Your letter should reflect your character, goals, and ambitions. The motivational letter serves as a purpose to define you and your goals to study a doctorate in Germany.
Recommendation letter
You need at least two academic recommendation letters from your university. In case of experience of job/internship, you need an additional recommendation letter from your employer.
Academic degrees
Your Academic Degrees (matriculation, intermediate, bachelors, masters) their copies and certified translation (only in case of requirement). Your Academic Transcripts copies if required you should provide the grading scale used in your University and the certified translation.
Get your earlier education recognized
Firstly consult the online database of "Anabin". It gives you a quick country-specific search according to your qualification recognition in Germany.
There is another method to check your earlier education equivalence. An alternative way is DAAD's online database.
Get your documents certified
Your documents have to be certified/notarized in order to apply for a PhD in Germany.
You have to get your degrees attested by HEC and by Consulate.
Get the copies of your documents (Matriculation result, Intermediate result, Bachelors/masters Transcript & Degree, IELTS/TOEFL) notarized by a lawyer if required.
Find PhD in Germany
Since there are two types of PhD you have to select the type you want to study. In case of selection, you specifically search your interest by following resources: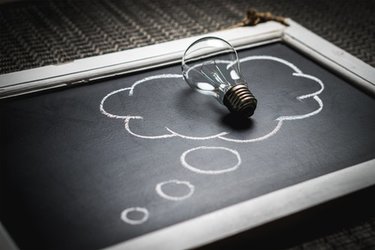 To study individual doctorate you need to find an appropriate university. You can look for a supervisor and appropriate program through the database like DAAD, PhdGermany.de, Hochschulkompass.de., the research explores.
To study structured doctorate you can look on DAAD, DFG, Helmholtz association, max plank society.
The method of applying can vary depending upon your search and choice of PhD. The basic procedure is as follow:
[adinserter block="1″]
Find the appropriate PhD program and also a supervisor in case of individual doctorate.
Collect all the required documents as specified by the applied program.
Complete the application form with accurate data.
Then you either have to upload scanned copies of these document or you have to send your documents through DHL.
You may also have to write an appropriate email to your supervisor.
After you have applied wait for a response. In case you are accepted, you will be contacted for an interview.
The interview is conducted through Skype calls (more than one in some cases). In case you pass all through interviews you are sent admission letter.
Then you have to obtain a student visa to go to Germany.
Duration of PhD in Germany
The length of PhDs is not standard. It varies from 3–6 years. And it also greatly depends upon your research.
Advantages of doing PhD in Germany
Recognized Institutes
Germany has many globally-ranked institutions compared to other countries. Doing a PhD from Germany will equip you with a world-recognized degree. Germany is a pioneer of PhD studies. So it has a highly developed institution. That develops you professionally.
Wide variety of research disciplines
Germany offers a wide variety of research and study fields for PhD. Whatever research or study you want to pursue for your PhD, you may be able to do it in Germany. Germany offers PhD in wide-ranged programs that can support your connection with previous studies.
Economical
Most German institutes charge no tuition fees for PhD students, regardless of nationality. Mostly students only have to pay semester contribution fee that is usually up to 250 Euros per semester.
Scholarships available
There are many funding opportunities available for students who cannot afford to move to Germany. You can find many organizations and programs that support individuals and groups for doctoral studies and the research activity. The most popular are German Research Foundation (DFG) and the German Academic Exchange Service (DAAD). There is also an Erasmus Mundus scholarship in which you can study in Germany for a year.
Employment
During your doctoral studies, there are high chances of getting a good job. There are great opportunities, for doctoral candidates to get employment in university, as research associates. In addition, there are different programs and funding organizations, which provide employment contracts for doctoral students. You can also get a job outside your university or research institute.
Good living conditions
Germany in regards to the lifestyle standards and quality stands among the top countries. Its economy is estimated to be among the largest economies worldwide. The labour market in Germany is highly developed and offers various opportunities, so qualified doctoral graduates can work in different relevant industries. Germany has developed a health care system, a greatly developed industry and education system. The country is also politically and economically stable which makes it a perfect place to live, study and work.
[adinserter block="1″]
Frequently asked questions
Is PhD in Germany for free?
Yes, Doctoral programs are tuition-free in Germany. You only have to pay a semester contribution fee that is usually up to 250 Euros per semester. But you will have to cover the cost of living. That includes your accommodation, food, health insurance etc. This can cost you about 800-1000 Euros per month. For this, you have to fund your living yourself or you could find some finding organization.
How long does it take to get a PhD in Germany?
It can usually take from 3-6 years to complete your PhD. But it depends upon your research area. PhD in nature and sciences are usually 4 and 5 years long. In arts and humanities, a PhD can be completed in 4 to 6 years.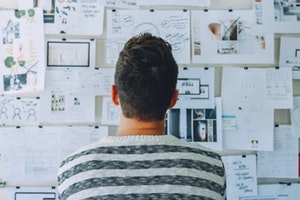 Do PhD students get paid in Germany?
Some institutes offer a paid PhD. For this, you have to apply specifically for paid PhD. In this case, either your supervisor or the institute pays you for PhD. You can also find different funding organizations to fund you like DAAD.
Is GRE required for PhD in Germany?
GRE is not compulsory for PhD in Germany. Most PhD only requires IELTS/TOEFL for English proficiency. However, if an institute requires GRE for admission. It will be particularly mentioned on their website.
[adinserter block="1″]
Is IELTS required for PhD in Germany?
In case you are a native English speaker (from EU state) you do not require IELTS. But if you are from the non-EU state, in order to prove the English proficiency you need to give IELTS/TOEFL.
Is there age limit to do PhD in Germany?
Mostly age is not a factor when it comes to studying in Germany. In Germany your ability and interest count. But it is advised to do your PhD before age of 50 in Germany.
Can spouse of PhD student work in Germany?
If your duration of stay is longer than one year in Germany and you have a residence permit, than family reunification is possible. However, you have to be able to support your family financially in order for them to join you. Spouses accompanying foreign students may under specific conditions, be permitted to work. To be able to work your spouse must have a residence permit or EU Blue Card.
How to find a supervisor for PhD in Germany?
In order to pursue the individual doctoral program at a university, you have to primarily find the supervisor who will mentor your research thesis and your study progress. In this case, if you find PhD program you have to email the supervisor. If they agree to be your mentor for PhD. You have to enrol at university to study your PhD.
Can you stay in Germany after PhD to look for job?
This is not a problem if you are from EU-state. However, if you are a non-EU graduate, there is a possibility for you to extend your residence permit. You can stay for up to one year under job-seeking purpose.
We hope this article helps you get admission to study PhD in Germany.