If you need Germany medical treatment visa. Then just go through this we have made a complete list with details for you. Germany is among the top healthiest countries in the world. And Germany has the top hospitals in the world. Germany has an excellent Health care system. German medical has an outstanding reputation all over the world. So many people come from abroad for medical treatment. For these people, Germany offers medical treatment visa.
[adinserter block="1″]
Also, learn about:
What is Germany Medical Treatment Visa?
A Medical Visa is a visa that permits you to enter in Germany for getting medical treatment. This visa gives you the right to get any kind of medical service in Germany. However, you should be able to afford it.
Do I need a visa for treatment in Germany?
You do not need this visa if you are citizen of Schengen states. You will need a visa if you are a citizen of non-Schengen state. And your country does not have visa liberalization with Schengen states.
Types of medical visa
There are two types of visa depending on the length of your stay. These are:
[adinserter block="1″]
For stays up to three months
If you want visa for up to 90 days (3 months) for medical treatment. Then you will need a Schengen Medical visa for Germany.
If you are from the Schengen area you do not need this visa. Instead, you have to make medical arrangements with the clinic or hospital. For receiving health treatment.
For stays longer than three months
If you need a visa for treatment longer than three months. You will need a National Medical visa.
Germany medical treatment visa requirements
You will need the following documents when applying for Medical treatment visa:
Visa application form completely filled and signed by the applicant.
Two recent bio-metric photographs with white background.
Your passport is valid for at least 3 months beyond the return date.
A copy of passport data page.
You need proof of accommodation. Accommodation proof can be:

Accommodation in the Medical hospital.
A Hotel reservation
Or Letter of invitation from a sponsor.
Rent Contract.
Proof of Travel insurance
Proof of Health insurance
Copy of flight booking and itinerary for the whole trip
And documents to prove your personal status, such as birth certificate, marriage certificate, etc. (with English translation)
Proof of paid visa fee.
Financial proof that shows you have sufficient means to pay the medical expenses for your treatment. You can prove this through:

Bank statements.
Letter from the sponsor in Germany. And bank statements of the sponsor.
Proof of advance payments for the treatment.
Verbal note from the Ministry of Health in your home country. That verifies that they will be covering the costs to your health.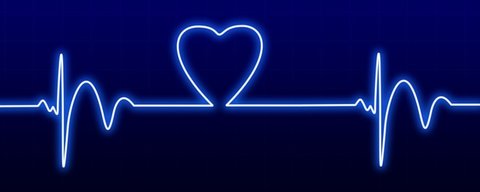 Other Documents
You need some other documents depending upon your employment status. These are:
[adinserter block="1″]
For employed:
Leave approval from employer stating name, position, salary, duration of employment, address and contact numbers of the employer
And Original bank statements of the last six month.
Proof of income tax payment (FBR)
Last three salary slips
For self-employed:
You need a copy of the business license
Attach original bank statements of the last six months
proof of income tax payment (FBR)
For student:
As a student, you need proof of your enrollment from University.
No objection letter from your institute
For retired:
Pension statement for the last 6 months
For minor
Birth certificate
The letter of consent signed by both parents if travelling without parents with third
The letter of consent signed by other parents if travelling without one parent
Documents specifically for treatment
A letter from a doctor from your home country. That confirms you need medical treatment in Germany.
Proof treatment appointment by the receiving medical hospital or clinic in Germany
Correspondence between your sending medical doctor and the receiving medical doctor in Germany
Guarantee letter from you to assure that you are able to pay the extra medical costs. In case of unexpected costs of medical treatment were to happen.
[adinserter block="1″]
Where can I apply for visa?
For the German medical treatment Visa you have to apply at the German Embassy or Consulate of Germany of your country.
Procedure
The procedure you need to follow to apply for this visa is as follow:
Fill the online application form with correct information very carefully. Print the form and sign it.
Gather the required documents for a Germany Medical Visa.
Make an appointment online for the visa at the German embassy in your country.
On the day of the interview take all the required documents to attend the interview.
Pay your visa fee.
Give an interview. And then wait for the approval.
Germany medical treatment visa fees
If you are going to Germany for up to 90 days (3 months)to receive your treatment. Then the visa fee for the visa is 60 Euros only. Although for children it is only 35 Euros.
However, if you have to stay in Germany for longer than 3 months. Then you need to pay visa fee for a long-stay visa. It is usually 75 Euros.
How long does it take to get German visa after interview?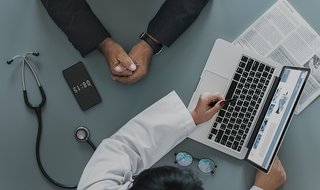 The medical treatment visa processing on average takes 10-15. But it may take longer if the embassy is processing a lot of visa applications.
Note: If your health condition is worsened, and you need a visa urgently, your application can be processed quicker than normal.
[adinserter block="1″]
Frequently asked questions
Can medical visa be extended in Germany?
If your health condition has not improved and you need medical treatment for a longer period. Then you have to apply for Medical Treatment Visa extension.
You will have to get an appointment at the Foreign office of your treatment city in Germany. You need to take a document from your hospital. It should verify that you need to stay in Germany for a longer period in order for your conditions to improve.
Note: You have to apply for a visa extension before the expiration of your current visa. Because once your visa expires, you cannot apply for an extension.
Can I bring family members with me?
Yes, you can bring your family member under two conditions:
If the person who has to receive medical treatment in Germany is underage. Then a guardian is allowed to accompany them.
Also, in case the person who needs medical treatment is very ill. And he needs a family member to stay next to them to take care of them.
We hope this article helps you get a German medical visa.