If you want to pursue your masters in Germany but are confused about the correct method just follow this article. Germany has become one of the top destinations for studies especially postgraduate. Germany has attracted students from all over the world. It may be due to world-renowned universities in Germany. Germany has one of the best educational systems in the world.

There are great opportunities for those who complete post-graduate studies in Germany. Germany excellent systematic educational system develops professional in all fields. There are two types of master's institute in Germany. Either public institutes or private. But both are well recognized and you can choose from either.
Types of Master Institutes
The master universities in Germany are divided into the following categories:
Research University: The programs at Research University mostly involve a lot of core lectures and seminars, with practical work in a laboratory (internships) or by independent study.
University of Applied Science: The programs at a University of Applied Science might include training and workshops organized by external organizations and experts of the industry for professional trainings.
Universities of Art, Film and Music: These include artistic programs at a College of Art, Film and Music that are very focused on developing and building your practical skills.
Applying for Masters in Germany
To apply for masters follow these steps :
As an international student, you can look for the course you are interested in and then look for the university offering it, to apply directly to that university. However, some institutes may use services of uni-assist. So you have to apply through uni-assist.
You can look for programs online at university websites, Uni-assist, DAAD and other search portals.
Note: Universities have their own due dates. Check the university website for these deadlines.
Requirements for Masters in Germany
The requirements may vary depending upon the course and university. But the common requirement for all universities are as follow:
Certificate and transcript of your undergraduate studies.
Details of your secondary education (matriculation and intermediate).
Language Skills proof like:

English – IELTS or TOEFL
German – usually A2 level but higher for courses taught in German.

You need two letters of recommendation from your graduated university professor. In case you have a job experience you need another recommendation letter. It can be of manager form your job.
Write a detailed Letter of motivation. You should write a letter very carefully. It must contain the reason for applying to the interested program. You are also supposed to give a good reason regarding selecting the university you are applying in.
Your Academic Degrees copies should be with certified translation (only in case of requirement)
If required you should provide the grading scale used in your University and the certified translation.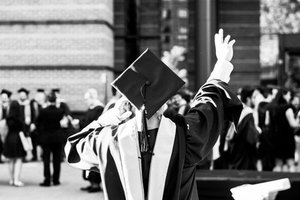 Before applying either for English program or German you need to learn the language.  As you will need to communicate for a living. You should learn German to at least A2 level.
The international students can proof proficiency in the German language by DSH and the TestDaF.
And you also need to give English proficiency test if you are not a native speaker. You can give IELTS and TOEFL to prove this.
Get your documents certified. You have to check if your diploma is recognized in Germany or not. In case your certificate or diploma is not recognized, you should get it verified for higher education in Germany. The German International determines if your education is recognized or not.
Firstly you will have to select a suitable course and university to apply.
Then look at the documents required for applying.
Collect all the required document. You have to upload them either at university website or at uni-assist.
Sometimes they ask you to send your documents to Germany.
Also, some German universities may ask you for an interview. The interview will be formal. It is mostly conducted in highly-competitive universities with limited places. It is conducted mostly through Skype for international students.
Some competitive universities require additional entry tests. It is like an entrance exam. For example, business schools require a particular score from tests, like GMAT or GRE.
Then you wait for an acceptance letter from the university.
If you want to live in Germany Health insurance is mandatory. So, make sure you get the proper health insurance coverage while studying in Germany. There are two types of health insurances you can choose from:
Public health insurance
Private health insurance
Foreign students have to open blocked account before coming to Germany. You need block amount according to year. It is about 720 or 735 Euros monthly. This is for financial proof. It proves if you are financially able to stay and study in Germany. You can open blocked account in different banks and there are 3rd party services too. Learn more about Deutsche Blocked Account, Fintiba Blocked Account and Coracle Blocked Account.
It is advised to apply for a visa as soon as you apply for your university. Because of large demand, your visa application can take very long to get your appointment for the visa. When you get your acceptance letter than you can attend visa interview and get your visa.

Learn more about how to get a student visa for Germany.
Cost of Master in Germany
A Master Degree fee in Germany depends upon University. German public universities are free you just have to pay about 100-200 Euros only for semester contribution fee. Some of the universities cost you some money But those who charge are still affordable. It is around 600-3000 Euros per semester. All private institutes charge a fee. This fee is higher than in public universities.
Except this, you have to cover the living cost. That is about 720 Euros monthly. You can use your blocked account amount for living expenses.
Frequently Asked Questions
Can I apply for masters before I graduate?
Most students apply for a Master's Degree before completing their undergraduate studies. As this is common so most universities already know of this. You will have to attach a transcript of your current progress and may also require a statement from your tutor/professor.
Is Masters Study free in Germany?
Master in Germany is cheaper compared to other European states. And you can also get numerous scholarships to cover your tuition. In fact, some scholarships like DAAD and Erasmus Mundus also cover your living expenses with tuition. So you can study free in Germany.
The numerus clausus means the admission restrictions in Germany. It means a specified number of students can study in a program. These are set up for a particular degree program by the university. Mostly these are in the field of medicine, dentistry, veterinary medicine, and pharmacy. It is so that specialized professionals do not exceed the future possible vacancies.
What are consecutive and non-consecutive Master's Degrees?
Consecutive Master's Degree is if a student follows a Master's Degree in the same or related field completed in their Bachelors. And in these courses, only candidates with a relevant Bachelor's Degree are accepted.
Non-consecutive Master's Degree is if a student changes to a different area compared to their Bachelor's. Following non-consecutive courses mostly requires practical experience. Non-consecutive studies do not necessarily relate to an undergraduate topic.
Can I do masters in Germany in English?
Yes, you can do a master in English in Germany. Because a lot of institutes offer Masters study completely in English. In fact, these institutes require no German language skill. You need to have good English speaking test score for these courses.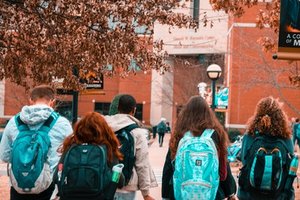 Can I do double masters in Germany?
Yes, you can do double masters in Germany. In this case, you will be able to complete two different degrees simultaneously. But there are a lot of conditions. Firstly, the courses should be related. Secondly, if studying in two different universities they should be affiliated to each other. So when you want to do double will have to look at specific institutes that offer it.

Can I do second masters in Germany?
Yes, you can do a double master in Germany. There are a lot of conditions for this as well. Especially for visa extension, they inquire why you want to study a second master after you have just completed the first masters. They only understand if your second masters' is needed for your professional career. And is directly related to your first masters.
Can I study masters in Germany without IELTS?
You can study in Germany without IELTS if your course is completely in German. But the German language requirement for these courses is high. You must be able to speak German of at least C1 level. That almost equals the native German speakers.

Can I work in Germany after my masters?
You can work after the masters. But the visa requirements for this work depend upon your nationality.
If you are from EU state, you can seek work in Germany without the need for a work permit. You will have the same right as German residents to access employment. As well as you will have the same working conditions and social and tax advantages as German citizens.
However, students from non-EU states to work in Germany can extend their residence permit for up to 18 months after graduation to find work. But it is advised to look for work before graduating. And as soon as you find work apply for working visa.
Can you stay in Germany after masters?
Yes, you can stay in Germany after completing visa but for a limited amount of time. You are allowed to extend your visa till 18 months after you have completed your degree.
Do I need GRE for masters in Germany?
You will need GRE if it is specified by the university you are applying for. Some University like RWTH Aachen has made GRE mandatory. However, without GRE you can apply for most of the universities. But giving GRE can be advantageous for you.
We hope you are able to get admission for master in Germany.