In Germany, you can also study bachelors in English. In this article, you will find a complete understanding of how to get a bachelor degree in Germany in English. Germany can be a path. Germany offers an excellent education.
Many students remain uncertain about the choice of institution for bachelors. To all those worried about their future; They provide a professional environment for students to equip their understanding. They provide multiple programs from which you can choose the field of your interest. Also, Germany has abolished the tuition fee for undergraduate study. So in Germany, you can pursue your education at an economical cost with an excellent understanding of your field.

English Bachelors degree in Germany
A German bachelor degree opens a path for your future carrier. It provides you with a practical understanding of your field. This makes Germany an attractive place for many students seeking undergraduate studies. In fact, some bachelor's degree in Germany can be studied in English. But very few international universities offer English programs at the bachelor's level. If you are looking for an English program in Germany do not worry. For applying to the English program in Germany just follow the following steps.
Most of the bachelor's programs in Germany are in German. If you want to apply for any bachelors program you can refer to the article "applying for bachelors program in Germany"
Selection of bachelors program
Firstly, you will have to select the bachelor's program you want to study. You can search it on the DAAD website or online on the university website. Look for the courses of your interests. When selecting a program do check the city and university you will study in. Look for requirements and eligibility criteria as well. Always look for more than one program to apply to. Applying to multiple programs increases your chances of study in Germany.

Requirements
The requirements vary from university to university. They also depend upon the chosen course. The usual requirements for the bachelor's program in English are:
Proof of your High school and intermediate study
Valid passport (valid up to your whole stay in Germany)
You have to give entrance examination.
A Europass CV
You may also have to write a motivational letter.
For the English program, you need English proficiency proof like IELTS with the score specified by the university.
You may also need German proficiency proof but for English programs, the usual level is low up to B1 compared to other German bachelor programs.
Proof of Health Insurance
How to apply
For applying for a bachelor degree in Germany in English you need to follow these steps:
After looking for the program you can either apply directly to the university or through the uni-assist portal.
Fill the application form carefully with accurate information.
And then upload the scanned documents.
After submitting the document you will receive a confrontational email.
Then apply for a student visa by booking an appointment at the German embassy in your country.
Then for admission, you are usually interviewed for admission. This can be conducted through Skype.
Next, you are required to post your documents to the university.
If you are selected you will be informed.
And an acceptance letter will be sent to your address.
As soon as you receive your acceptance letter you can apply for the blocked account.
And start your student visa process.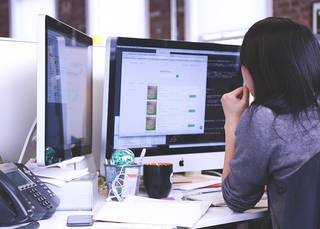 Cost
Mostly bachelor's study in Germany is free. Some private universities charge a fee that is usually not as expensive as that of other European countries. Except that you have to pay a semester contribution fee. The amount of which depends on the university. It varies from 150-250 Euros mostly.
Except this, you will have to cover your living costs. That includes your accommodation, health insurance, food and other necessities. The living cost of most international students is about 700-800 Euros.
Frequently asked questions
Can you study bachelors in Germany in English?
Yes, we can study bachelors in Germany in English. But very limited universities offer programs in English of bachelor level in Germany. Most of the programs are taught in German for which you have to study studienkollegs of one year.
Is bachelor degree free in Germany?
Germany abolished tuition fee at the undergraduate level. So none of the public universities charge any tuition fee. Some private universities charge a tuition fee.
How many years is a bachelor degree in Germany?
Bachelor's degree in Germany is usually 3- 4 years. Most universities have 6 semesters for a bachelor degree. But some may have 7 or 8 semesters.
If you are interested to know what kind of questions they ask during the visa interview. Please check German Student Visa Interview Questions and Answers
We hope this article helps you get a Bachelor degree in Germany in English.