It is time to look at how to apply and study bachelors in Germany. Germany has attracted students from all over the world. Germany has many world's ranked universities. And they offer many different programs. The German degree is considered valuable because it guarantees future employability. So many students look forward to studying bachelors, Masters, and PhD in Germany.

Bachelors in Germany
For ones looking to study bachelor's abroad, Germany is their best choice. This is not hard to see because of high-quality education and low tuition fee in Germany. They make you professional in your field. And equip you with skills that will help you in your workplace in the future. If you want to study bachelors in Germany, but you are unaware of how to do this. Do not worry, just follow the procedure given step by step for your understanding.
Some international German universities also offer few English bachelors program The applying procedure for these is different, for this, you can refer to the article " bachelors in Germany in English"
Eligibility criteria
In Germany, you have to check whether your education is enough to apply for bachelors. If you are from EU-state your school-leaving certificate is eligible. However, for non-European states, mostly school leaving certificate is not enough. You can check this according to your country on the DAAD website. The students are non-eligible if they have education for less than 13 years. Because in Germany one should have at least 13 years of education for applying.  While in most countries the studies up to undergraduate level are of 12 years. So you either have to study 1 year in university in your country or come to study foundation course "Studienkollegs" in Germany.
Studienkollegs
This is a foundation course. It is a 1 year (2 semesters) course. It fills the 1-year gap in your studies needed to study bachelors in Germany. In this, they teach you the German language according to your program. And this course is offered at many colleges.

Eligibility for Studienkollegs
To apply for admission to Studienkolleg you need to give an entrance exam called "Aufnahmeprüfung". For which you will need knowledge of the German language of at least B1 level. So you need to learn German up to B1 level in your home country.
Aufnahmeprüfung
Aufnahmeprüfung is an entrance exam for the Studienkolleg. It is to check German knowledge is sufficient to study in the Studienkolleg class. And it also checks your mathematics and other related subjects knowledge.
Feststellungsprüfung
Feststellungsprüfung is an examination conducted after the foundation course. This test determines whether the applying student is eligible for the admission in a German university. If you want to get admission into the German university you will have to clear this course.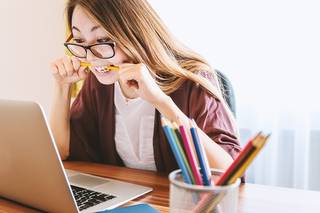 Procedure
The whole procedure of applying for bachelors involves the following steps:
Selection of program
Applying for the Studienkolleg
Applying for the student visa
Studying studienkolleg
Getting admission
Selection of program
Firstly, select the bachelor's program you want to study. You can do this through the DAAD website or uni-assist. Each course has different requirements and criteria. Carefully check if you are eligible for course.

Applying for the Studienkolleg
For studying bachelors you need to study studienkolleg. So you need to apply for the Studienkolleg. Mostly you apply directly to the university. And they automatically apply to their studienkolleg. For this, you either have to submit applications directly or you could submit documents through uni-assist. For applying you will need:
Matric Certificate
Intermediate Certificate
And Language Certificate of B1 level German
And a Letter of motivation
Admission Application
And your Character Certificate
Applying for student visa
You will receive studienkolleg admission letter through which you can apply for a visa. For applying you book an appointment at the German embassy and apply for the student visa. For applying you need to have the following documents:
Visa application form
A valid passport (passport should be valid for the whole stay in Germany)
And two biometric photos
An admission letter from studienkollegs
And Bank statement to prove your financial stability
A Blocked account
Health Insurance
Your educational certificates (the result of studies up to undergraduate)
Then at the time of appointment, you are called for an interview. You need to take all your documents and answer some visa interview questions. After getting your visa move to Germany.
Studying studienkolleg
In Germany, you have to study studienkolleg. But before the start of your studienkolleg you need to clear Aufnahmeprüfung. Even if you are not able to clear in one attempt you can try again. After clearing this exam you will be admitted to studienkolleg. And there you study two semesters for a year.

Admission in bachelors in Germany
If you have cleared your Feststellungsprüfung, you can get admitted to your respective university. Mostly after clearing Feststellungsprüfung, studienkolleg transfer you to your university. Then you start your bachelor's degree in Germany.
Cost of bachelors in Germany
Since the undergraduate study is free in Germany there will be no tuition fee. Also, studienkolleg is free mostly. Some private institutes charge a fee for studienkolleg. Although there is no tuition fee still you need to pay the semester contribution fee. It is usually between 50 to 250 Euros depending on your university.
Except this, you need to cover your living expenses. This includes your accommodation, food, health insurance, and other necessities. It is usually about 700-800 Euros for students.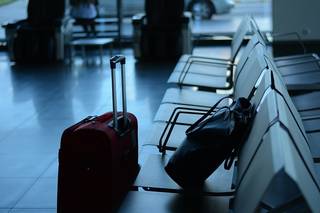 Undergraduate program length
The undergraduate studies in Germany are mostly 3 years (6 semesters). However, some universities also have 7 or 8-semester programs as well.
Job on student visa
For covering your living expenses you can work in Germany on a student visa. There are a lot of part-time jobs available to students. But there is time restriction for students. You cannot work more than 20 hours a week. This also includes your internship and volunteer work hours.
Frequently asked questions
Who does not need studienkolleg?
If you already have 13 years of education you do not need to study studienkolleg. This is for the A levels students. And for those who studied a bachelor program for 1 year in their home country.
Do I need to give IELTS?
No, for bachelors study you mostly do not need to give IELTS. Especially if you are getting admission into studienkolleg. However, if you are going after 13 years of education you need to give IELTS. And pass with score specified by the respective university. You will also need IELTS if you apply for bachelors in English in Germany.
We hope this article helps you get admission in bachelors program in Germany.