One of the most important things when going to Germany is the packing list for students. People are moving in bulk to Germany to study or to work. One is excited about going to a new place. But they forget that they will have to survive in a new place with a lot of new challenges. If you are moving to Germany just go through this article to pack your bags.

Packing list for students
As soon as students get admission and visa, he is very excited about going to Germany. They overlook the fact that one should carefully plan their stay in Germany. As you are not staying there for a short while but will be living there. While packing you will have to consider a lot of things like climate and weather of the place you will be living. Your lifestyle and the necessities you need. The packing list for students should have the following important things.
Documents
You can separate your documents into two portions. One you need at the airport and should be with you. And the ones that you should pack in your luggage for Germany.
Airport documents
You should keep these for the airport:
National Identity Card (Get English Translated if possible, not necessary but useful)
Passport
Your Visa
Admission Letter (keep in the pocket as it is required at the Airport)
Air Ticket
Cash in Euros
Luggage documents
The documents to pack in your luggage are:
All Academic documents original and their copies
All Professional and work experience documents
Your country driving license (you can drive till 6 months on this license then you have to get German driving license). Or if you have an international driving license bring that.
Insurance Documents
Travelling Check
Your passport size pictures take about 10-12. After arrival in Germany, you need this for Visa extension and they are expensive in Germany.
Try to bring some textbooks if possible.
A Dictionary especially German to English.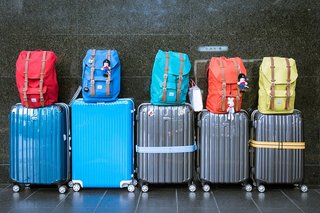 Clothing's
Clothes are your major luggage. Your clothing when going to Germany should be in accordance to the climate of the place you will be staying. No need to overpack we have complied a list of how can you save money in Germany.
Select clothes that you are comfortable in and can be worn on different occasion and places. Like clothes, you can wear to go to study, to a restaurant and to the market as well. But do include the following things in your luggage.
Jeans pants at least 4 (Expensive in Germany normally costs 30-40 euros)
T-Shirts full sleeves for winter (2-3)
T-Shirts Half sleeves for summer (2-3)
Inner wears 4- 5 each (vest, underwear's etc)
Sweater 1-2
Jacket and woollen coat (1). You can buy this in Germany as these are better here. These cost about 40-50 Euros and can last very long.
Hand Gloves 1 pair
Head cap which covers your ears (1). You can buy this in Germany as well.
Scarf
Socks for winter and summers. If you are short on a budget bring 3 pairs for each season, otherwise, you can buy these in Germany.
Leather Belt 1-2
Bring at least 1 formal wear for function or presentation.
Bring at least 1 of your traditional clothing for your cultural festival.
Shoes
People in Germany mostly wear flats. It is advised to keep shoes that are flat and you can walk around a lot in. Your list of shoes must have:
Joggers of good quality (For Walk and able to wear even in rain) and for sports
Shoes for formal wear
Slipper of good quality to wear outside room and go to market
Slippers for room or Washroom
One of your traditional shoes
Toiletries and Cosmetics
These are a very important part of the packing list for students as these are the needs of a person. Since you have to manage space it is advised to use toiletries bag to pack these. Bring the following things with you:

Toothpaste (1)
Toothbrush (2)
Deodorant (1)
Shampoo (1) and soap (2)
Nail Clipper (1)
Towel (1)
Hair Conditioner (1)
Face lotion (1)
Moisturizer (1)
Powder (1)
Face cream (1)
Lip balm (1)
Hairbrush or comb (1)
Hair oil (1)
Detergent (2-3 packets)
Perfume (1)
Shaving kit
Cosmetics pack
Utensils
If you are coming to Germany you will be living properly. You will need lots of utensils and you cannot buy anything. Shops stay closed on Sunday and if you coming on a weekend it is advised to bring some utensils and eatable items with you. The use of utensils depends upon your food habits. But the common list of most students usually includes the following items:
Knife, fork and spoon (2 of each)
Cups and glasses (2 of each)
Plates and bowl (2 of each)
Small frying pan (1)
Vegetable skin peeler (1)
Small Pressure cooker and rice cooker ( 1 each)
Tong (1)
Steel vessel (2-3 of different sizes)
Wooden rolling pin (1)
Eatables
You can bring a few eatables with you. These include
Ready to eat packs that help you a lot
Spices (especially Pakistani and Indian)
Snacks
Pack small portion of eatables like rice for your first few days when you are here and cannot buy food right away.
Medicine
Medications are expensive and hard to buy in Germany. You cannot get medicine without the doctor prescription. It is advised to bring medications with you for emergency use. As it can be difficult adjusting to a new environment.
Gauze and cotton
Bandages (1 pack)
Thermometer (1)
Burn Creams
Some medications for cough, flu and fever
Insect repellent
Medication of your personal medical concerns
Electronics
Electronics are a way too expensive in Germany. Electronic are now necessities of people. So remember to bring all the things you use. It mostly includes: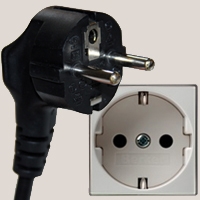 Batteries and cells
A Phone
Cell Phone Charger
Laptop and its accessories
Headphones and USB
Plug and socket type in Germany. Buy a similar one.
And a universal converter can also be very helpful.
Bed Sheet (2)
Blanket 1(This can create a problem for you because of weight. So if you know someone in Germany ask them to purchase it for you there. This is necessary to survive in Germany.)
Iron the lightweight one for pressing
Leather bag for college
Stationary stuff (calculator, pencils, pens, rubbers, geometry, stapler and its pins)
Scissor (1), thread (2-3) and needles (2-3)
Holy Book and your prayer kits
Umbrella you can buy this in Germany for about 10-20 Euros.
Important tips
Except for the packing list for students, you must remember the following things:
Remember to check the allowed weight of your airline for luggage Try to have just 2 bags, 1 big and 1 shoulder/college bag and you can have another laptop bag
Haircutting is very expensive (15-20 Euros) in Germany so have a hair cut before coming.
Make copies of all the documents and certificates you are carrying and leave a set at home.
Write down and keep handy, important phone numbers of contacts and Bank Account numbers of your parents
Do check for rules and regulation of flight before packing.
We hope this article help you properly pack your bag for Germany.