A family reunion visa in Germany is offered to non-European residents who want to reunite with their families and live in Germany. Many moves to Germany in search of better living conditions. The growing economy of Germany offers better education, better opportunities, and diverse job occupation. Thus it has a high immigration rate. Germany houses many non-German residents. But some of them had to leave their families in their home country and settled themselves in Germany. If you are one of those residents and want to bring your family to Germany, you can avail this Visa.

Family reunion Visa
Immigration Authorities of Germany have developed a special type of visa for non-European citizens. By which family members outside Germany can apply to join their family member in Germany. It is a long stay visa for citizens of the non-European state. You will be allowed this visa only if your relative is currently living in Germany.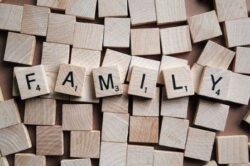 Eligibility criteria
If you want to apply for this type of Visa you are eligible only when:
Your family member lives in Germany
That member has a residence permit in Germany
That member can support himself and also immigrating members financially
Who are recognized as family members?
The member recognized as your family and can apply for this type of Visa is:
Spouse
Children
Parents
Others

Spouse
If you want to immigrate your spouse to Germany there are certain conditions. You can bring your partner only if: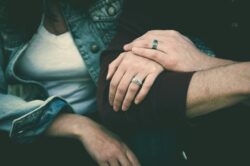 If you are both above 18
You have been living in Germany for at least two years on a residence permit.
Your immigrating partner has basic German language skills at least A1 level.
There are exceptions and your immigrating partner does not necessarily need to have the language skill if:

You are an EU Blue Cardholder
Or you are a highly qualified worker of shortage profession
If you are self-employed
Or your immigrating partner is a graduate
Children
Parents residing in Germany can bring their child. But it varies according to the age of the child. If you are a parent there are two age range for children, select the one according to your child
Below age of 18
If your child is below 18 there are the following conditions:
If both parents are residents in Germany. And their children are younger than 18 years. They can join their parents easily without having to fulfil any conditions
On the other hand, a single parent is residing. He/She is permitted to bring their child to Germany only if you have the sole custody of the child.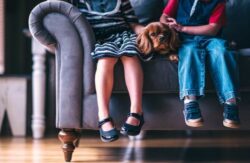 Above age of 18
If your child is above the age of 18. In order to get a family reunification visa in Germany the child must fulfil the following requirements:
The child must not be married
He/she must be either fluent in German
Or the child must be able to blend in easily into German society (judged by the German embassy)
Parents
You can move your parents to Germany with you. There are two conditions depending on the age of non- European citizen residing in Germany:
If Children below the age of 18 are resident in Germany, and no one who possesses the right of their care and custody in Germany, then their biological or adoptive parents are given the reunification visa to join them.
On the other hand, if children above 18 are residing in Germany their parents can only come to Germany in order to prevent some kind of hardship
Others
Others include siblings, nieces, nephews, aunts, uncles or grandparents. They can join you but family reunification visa for this type of relation is given very rarely. These are given only when to prevent some kind of hardship.
Requirements
In order to apply for family reunification visa in Germany. You will need the following documents:
Valid Passport valid and that is valid for at least three more months beyond the time of your stay you have applied for in Germany.
You must have two application forms available online or at the German embassy in your country.
Two German visa photos that follow the standards set by the German government
You must show booked ticket from your home country to Germany
Germany Travel Health Insurance
Proof of financial mean usually submitted by the person residing in Germany (mostly bank statement and employment certificate). This shows that they are able to financially support their immigrating family members. However, the immigrant can also submit documents which show that they have enough funds to support themselves.
An invitation letter from the family member who is residing in Germany.
Proof of accommodation in Germany
Proof of German language skills of at least A1 level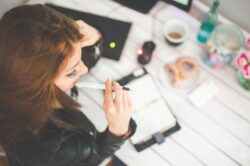 Some documents vary according to the type of member applied for. In case of spouse you need additional documents:
A marriage certificate attested by a foreign officer, translated into German and certified by the Germany embassy
If the spouse is a German national, then a copy of  the German spouse's passport and identity card have to be submitted
And if the spouse is non-German resident in Germany, proof of passport and legal residence must be submitted
In case of children additional documents are:

The birth certificate of the child
Proof of child's nationality
And proof that shows parents residing in Germany has the right of custody of the child.
All the documents must be submitted in either English or German. If the documents are issued in other languages, then you will have to provide attested translation with each of them.
Procedure for family reunion Visa in Germany
You can apply for the visa by following the given procedure: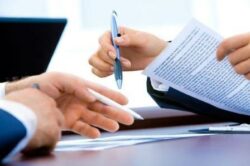 Get the list of documents required form the German embassy in your home country. This is for in case additional documents are required but mostly documents mentioned above are needed.
Prepare all the mentioned documents
Book an appointment for an interview at the German embassy.
Attend interview on time and bring all the documents with you.
Pay the visa application fee. Submit your documents and application at the German embassy in your country.
You will have a short interview about your background and the reason for your travel.
Family reunion visa Germany cost
You will have to pay a visa fee. That usually costs 75,00 Euro for adults and for children up to 18 years 37,50 Euro.
This fee cannot be refundable. This means that if you decide to withdraw your application or if your visa application is rejected. You will not be able to get your money back. And when you want to reapply for family reunification visa in Germany then you will have to pay the fee again.

Time required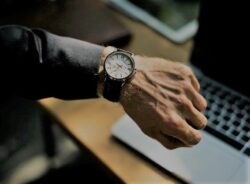 The processing varies from just a few weeks to months. Therefore, you schedule an appointment on time. The time required depends on the number of applications processing at the embassy when you applied.
After arriving in Germany
After arriving in Germany, you have to register at a registration office. You should present passport and document (birth certificates, a marriage certificate, salary slips and tax certificates). And you have to show your German residence. You have to complete this task within two weeks after arriving in Germany.
We hope this article helps you get family reunion visa in Germany.