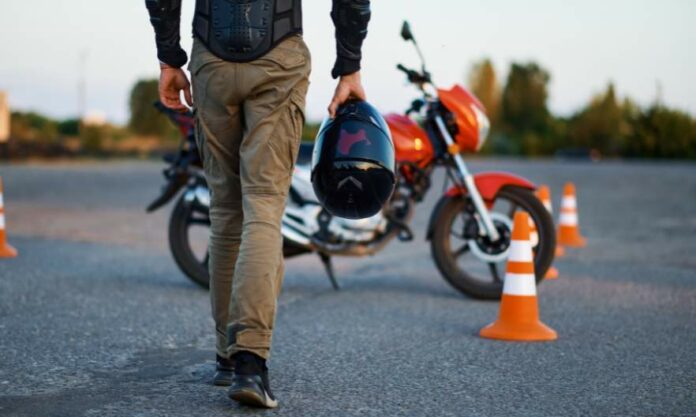 The A1 License in Germany represents an essential step in the journey of becoming a motorcycle rider. It is a category of driving license specifically designed for young and aspiring motorcyclists, providing them with the opportunity to explore the road with confidence and responsibility.
A1 License in Germany
The A1 License is a category within the German driving license system that allows individuals to operate lightweight motorcycles. It is often seen as the starting point for motorcycle enthusiasts, paving the way for more advanced categories.
Requirements of A1 Driving Licence in Germany
Minimum Age
The A1 driving licence in Germany is available to individuals who are at least 16 years old. You can take the theory test 3 months before your 16th birthday and the practical test 1 month prior.
Required Documents
Applicants must provide the following documents:
Vision test
Completion certificate from a first aid course
Biometric passport photo
Validity and Renewal
The A1 license has no specific time limit, but it is valid for 15 years. After this period, you must apply for a new document, which will then be valid for another 15 years.
Prerequisites and Permissions
Applicants must successfully complete both the theory and practical tests. The A1 license permits the driving of the following vehicles:
| Vehicle Type | Specifications |
| --- | --- |
| Motorcycles | Max. 125 ccm displacement, max. 11 kW power, max. 0.1 kW/kg power-to-weight ratio |
| Three-Wheel Motor Vehicles | More than 50 ccm (for combustion engines) or design speed of more than 45 km/h, max. 15 kW power |
Additional Categories and Special Features
The A1 license automatically includes the AM category, serving as the first stage of motorcycle licences. It's followed by the A2 license at 18 years and the A license at 20 years. This tiered approach allows riders to gradually and cautiously approach increased engine power, reflecting a thoughtful progression system.
Renewal Process
To renew, you must submit the required documents, such as identification and proof of eligibility, pay the applicable fees, which may vary by region, and then receive the new A1 License. This new license will be valid for another 15 years, ensuring that your license remains current and that you continue to meet the requirements of the A1 category.
A1 License Germany Cost
The cost of an A1 driving license in Germany can vary depending on the driving school you choose, but it typically ranges from €1,000 to €1,500. Here is a breakdown of the costs involved:
Theory lessons: €150-€200
Theoretical exam: €22.49
Practical lessons: €500-€750
Practical exam: €121.38
Administration fees: €49.80
In addition to these costs, you may also need to pay for an eye test, a first aid course, and an international driving permit. It is important to note that the cost may vary depending on the driving school you choose and the location of your lessons.
Application Process for A1 License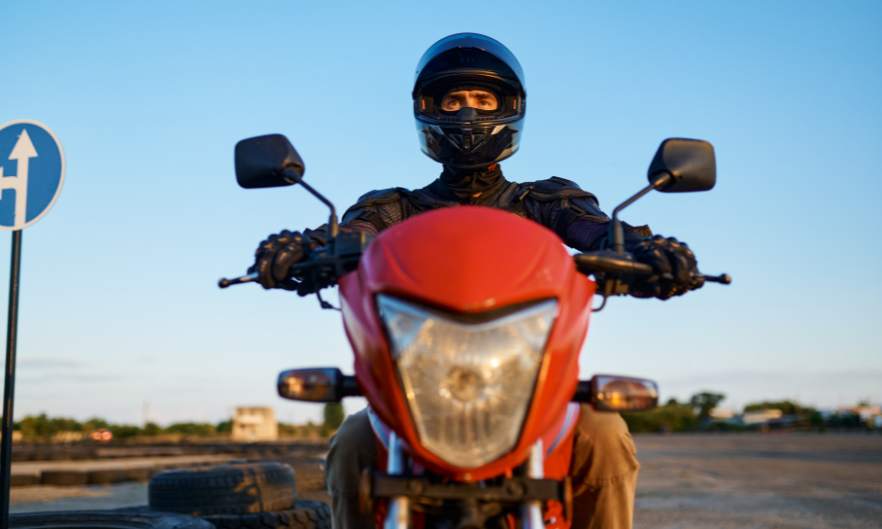 Obtaining an A1 License in Germany involves a series of steps designed to ensure that applicants possess the necessary knowledge and skills to safely operate the permitted vehicles. Here's an overview of the application process:
Find a Recognized Driving School
Selecting a recognized driving school that offers A1 License training is the first step. This school will provide both theoretical and practical training tailored to the A1 category.
Theory Lessons
In theoretical driving licence training, applicants are familiarized with the basics of driving and traffic regulations. The theoretical training covers general test material and specific requirements for the A1 category. For the A1 driving license, a total of 12 lessons, each lasting 90 minutes, are needed for basic material. If you already have a driving license, the basic lessons are reduced to 6.
Additionally, at least 4 lessons of 90 minutes are required for the additive.
Practical Training
Getting to Know the Motorcycle: In your motorcycle lessons for the A1 License, you will learn about your bike and the rules of the road. This helps you become comfortable with the machine and understand how to drive safely.
Number of Lessons: The number of lessons you need depends on how quickly you learn. Each lesson lasts 45 minutes. You'll take as many lessons as you need to feel confident and skilled.
Special Rides Requirement: You must complete special rides for the A1 License. This includes at least 5 hours on country roads, 4 hours on highways, and 3 hours in dawn or darkness. These special rides help you get used to different driving conditions.
Preparing for the Test: Your instructor will watch how you do and tell you when you're ready for the test. In your last lesson, your instructor will give you helpful tips for the test drive. This makes sure you know what to expect and helps you feel ready.
Theory Test
Preparation: Study the materials provided by the driving school.
Scheduling: Take the theory test 3 months before your 15th birthday.
Passing: Achieve the required score to pass the test.
Practical Test
Once the theory test is passed, applicants must complete the practical test, demonstrating their ability to safely operate a motorcycle under real-world conditions.
Submission, Payment, and Receiving of the License
Submission: Submit all required documents, along with the test results, to the licensing authority.
Payment: Pay the applicable fees.
Receiving: Receive the A1 License, valid for 15 years.
FAQs
The A1 License in Germany often raises questions among potential applicants and the general public. Here are some frequently asked questions and their answers: