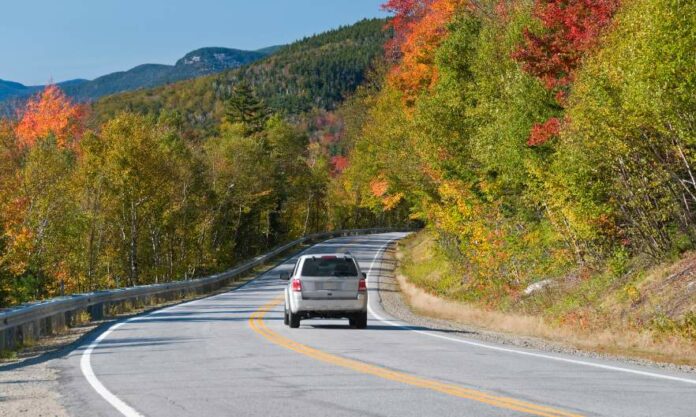 Can I drive in Germany with a Singapore license? This is a common question many people from Singapore have when thinking about going to Germany. The answer is simple: yes, you can! If you have a Singapore driving license, you can use it to drive in Germany.
Whether you want to drive on big highways or through small towns, this guide will help you understand what you need to do.
Drive in Germany with a Singapore License
Driving in Germany is an opportunity to explore beautiful places, and if you're from Singapore, you'll want to know the rules. Here's a simple guide to help you understand what you need to do.
General Requirements
Age: You need to be 18 or older to drive a car in Germany.
Valid License: Make sure your Singapore license is still good, and you know how to drive the car you want to use.
License Types: Your Singapore license should match the type of vehicle you want to drive, and it must be consistent with the category of license you already have.
International Driving Permit (IDP): Though not mandatory, having a translation or an IDP can smooth out the process if you plan to drive in Germany with a Singapore license:
Foreign License Recognition
Germany has agreements with various countries to recognize foreign driving licenses, and fortunately, Singapore is among them. This means that if you have a Singapore driving license, you can use it in Germany.
Tourists and Short-Term Visitors
If you're going to Germany for a holiday or a quick business trip and staying for up to 6 months, your Singapore license is all you need. Want to stay a bit longer, like up to 12 months? You can usually ask for an extension, so you can keep using your Singapore license and enjoy your time on the road.
Permanent Residents
If you're moving to Germany to live, you can use your Singapore license for the first 6 months. But if you want to keep driving after that, you'll need to get a German driving license. It might seem like a big step, but we'll explain how to do it later in this guide.
How to Convert a Singapore License to a German License
So, you've moved to Germany and you're planning to stay. That's great! Now you might be thinking about getting a German driving license. The good news is, it's not as hard as you might think.
If you become a resident, you should think about applying for a German driving license. Here's what you need to know:
Eyesight Examination: Only if you're going for C/D classes (for big vehicles like trucks and buses).
Proof of Health Suitability: Again, only for C/D classes.
Proof of First Aid: Not needed at all.
And you don't need to take any theory classes or a practical driving test for most classes. It makes the process a whole lot easier!
Now, let's look at how to change your Singapore license to a German one:
Visit the Local Driving License Authority: Find the nearest driving license place (called "Führerscheinstelle" in Germany).
Provide Required Documents: Bring things like your Singapore license, passport, where you're living in Germany, passport photos, and an eyesight test if you need it.
Translation or IDP: Sometimes, you might need a translation of your license or an International Driving Permit (IDP).
Pay the Fees: There's a fee for changing your license, so be ready for that.
Collect the German License: It's all done. You can simply collect your German driving license.
Renting a Car with a Singapore License
Renting a car in Germany is as simple as going online or visiting a local rent-a-car office. Whether you're planning ahead or making arrangements after you arrive, renting a car opens up a world of possibilities for exploring Germany at your leisure. Here's a detailed guide to help you through the process.
Finding a Rental Agency
Most major car rental agencies in Germany are accustomed to international driving licenses, including those from Singapore. But it's good to note that not all agencies may have the same policy. You can easily find rental agencies online, browse through their options, and even make a booking right from the comfort of your home.
If you prefer, you can also walk into a rent-a-car office once you're in Germany. To avoid any surprises, it might be a good idea to contact them beforehand, either through their website or by phone, to verify that they accept Singapore driving licenses.
What You'll Need to Provide
Renting a car requires a few standard documents. Along with your Singapore license, you'll need to present your passport and a credit card. These are pretty much the usual requirements, and they help the rental agency confirm your identity and handle the payment.
Insurance Considerations
Before you drive off, make sure you have the appropriate insurance coverage. The rental agency will offer you several options. It's wise to understand what each one covers and choose what suits your needs. Insurance is a safeguard, and it's always good to have it just in case.
Conclusion
Driving in Germany as a tourist, or even settling there as a permanent resident, opens up the opportunity to explore the country's rich heritage and beautiful landscapes.
With your Singapore license, a few essential guidelines, and an understanding of the local rules, you're all set to embark on this adventure.